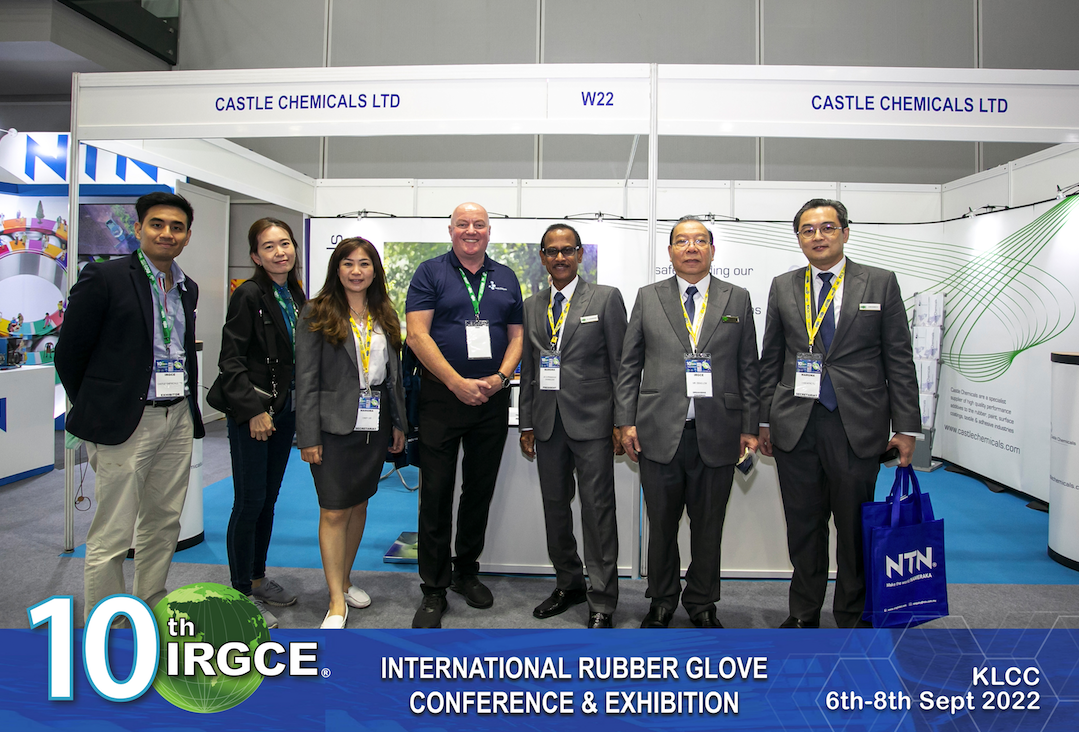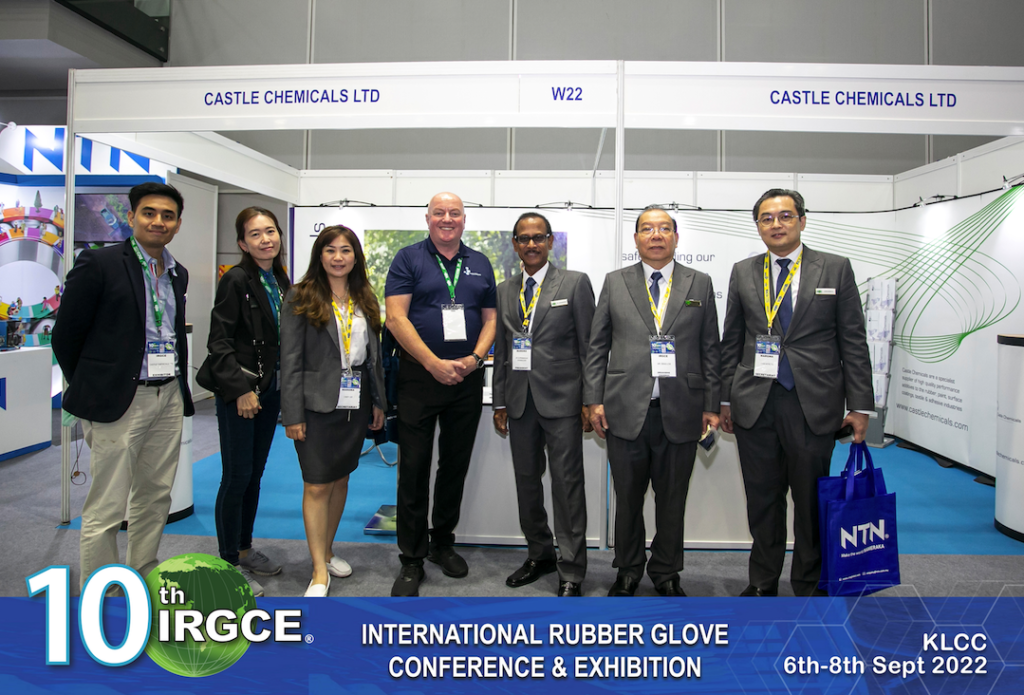 IRGCE organised by MARGMA 2022
Castle Chemicals exhibiting in Malaysia 2022 - IRGCE/MARGMA
Well, we are coming up for air now and we would like to thank all the people involved and those that we met at #IRGCE

What a great success, and so lovely to be 'back to normal' although we did have branded face masks.
10th International Rubber Glove Conference Exhibition 2022
This was Michael Start's first exhibition with Castle Chemicals at IRGCE and it was also the first for 4 years as 2020 was post phoned and then eventually cancelled due to Covid.
We had 2 of our partner companies supporting – one from Malaysia – Accuritiv and the other from Thailand – Channel, thank you to them also, they can be seen in the pictures here.
We went all out with some lovely giveaway items, bags, gym bottles, golf balls, pens and more, all branded and these went down well.
We also did an intense and creative social media campaign alongside more conventional methods of marketing.
Brochures, inserts for products and polo shirts and not forgetting the new website.
Images taken from the event in Malaysia with some of our contacts, partners, the organisers, the stand, banner in the entrance and team running the stand. This was at the IRGCE organised by #MARGMA in Kuala Lumpur, #Malaysia.