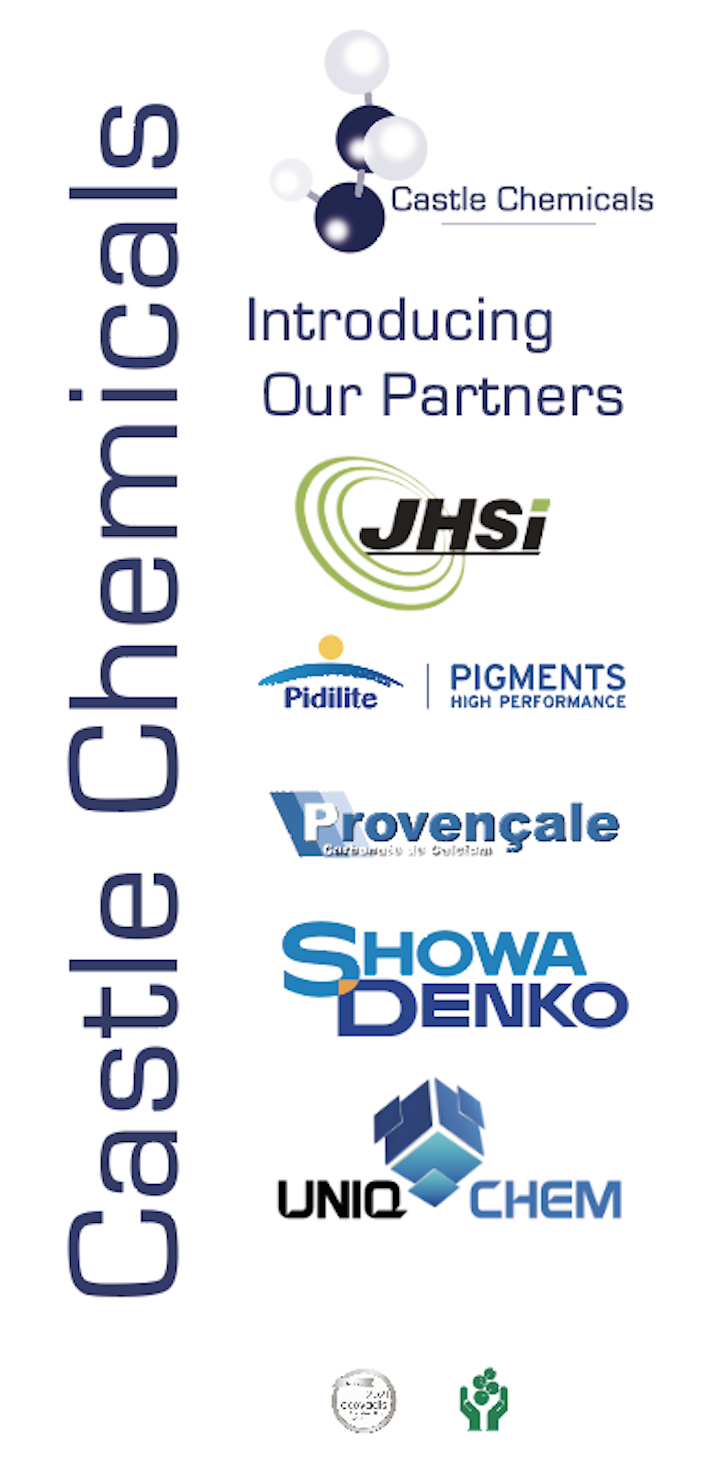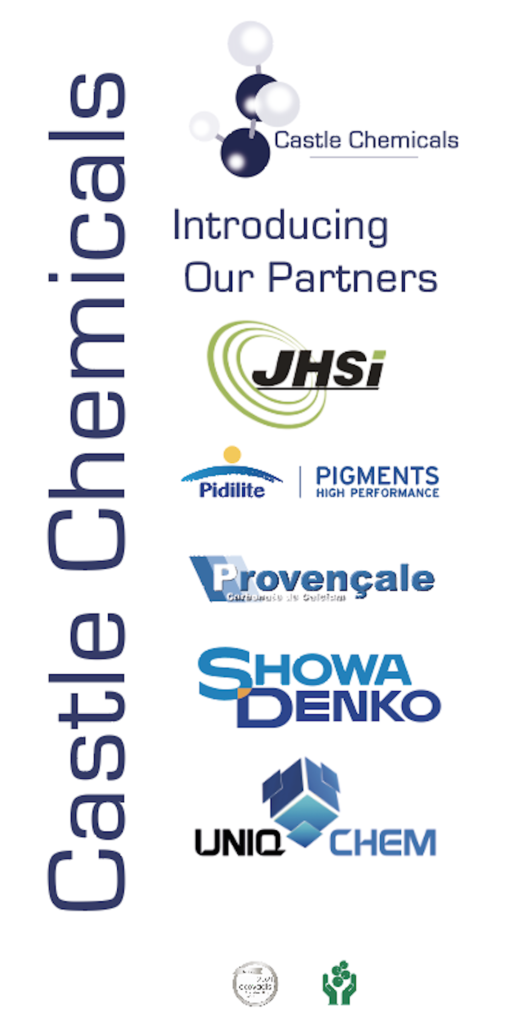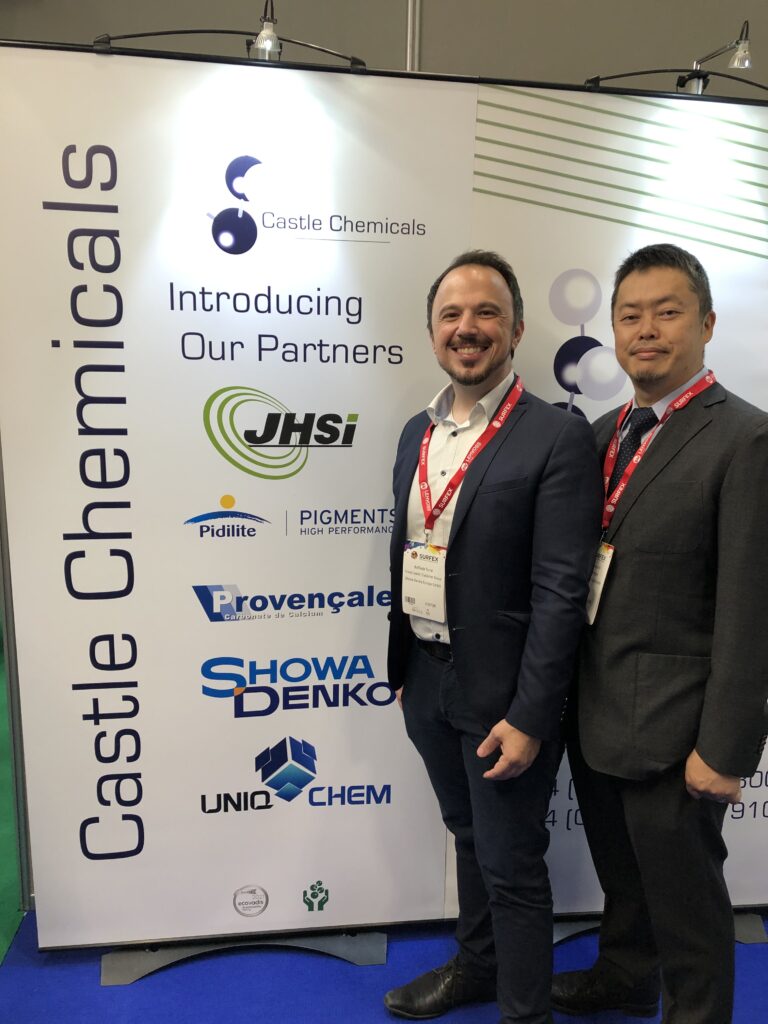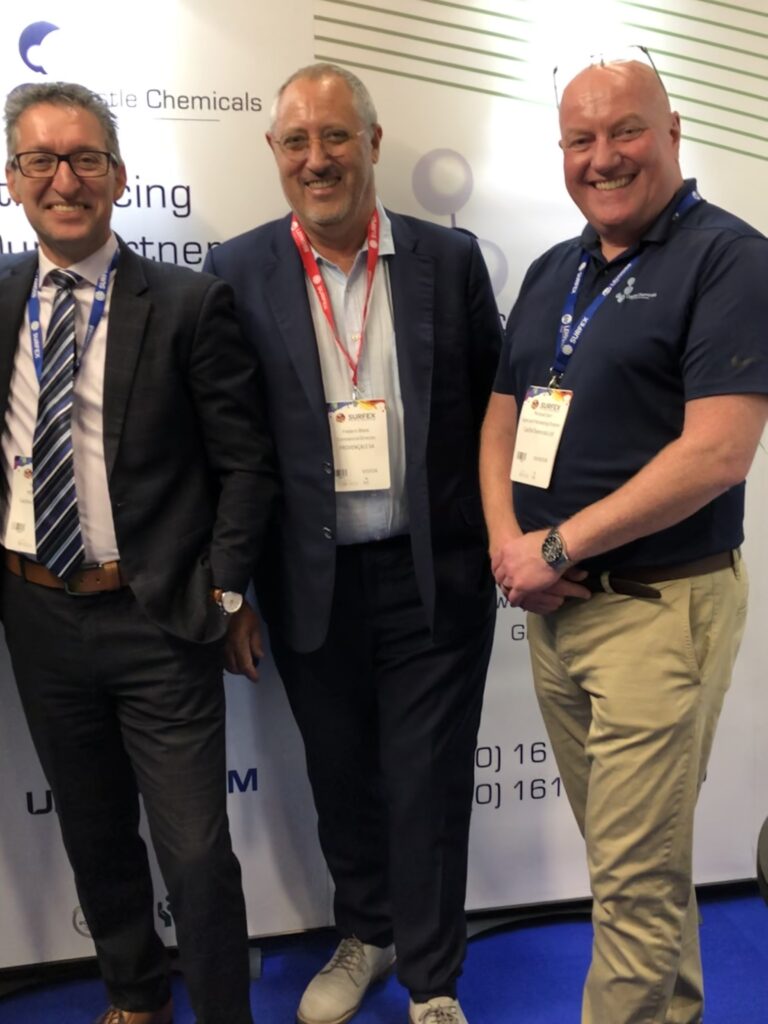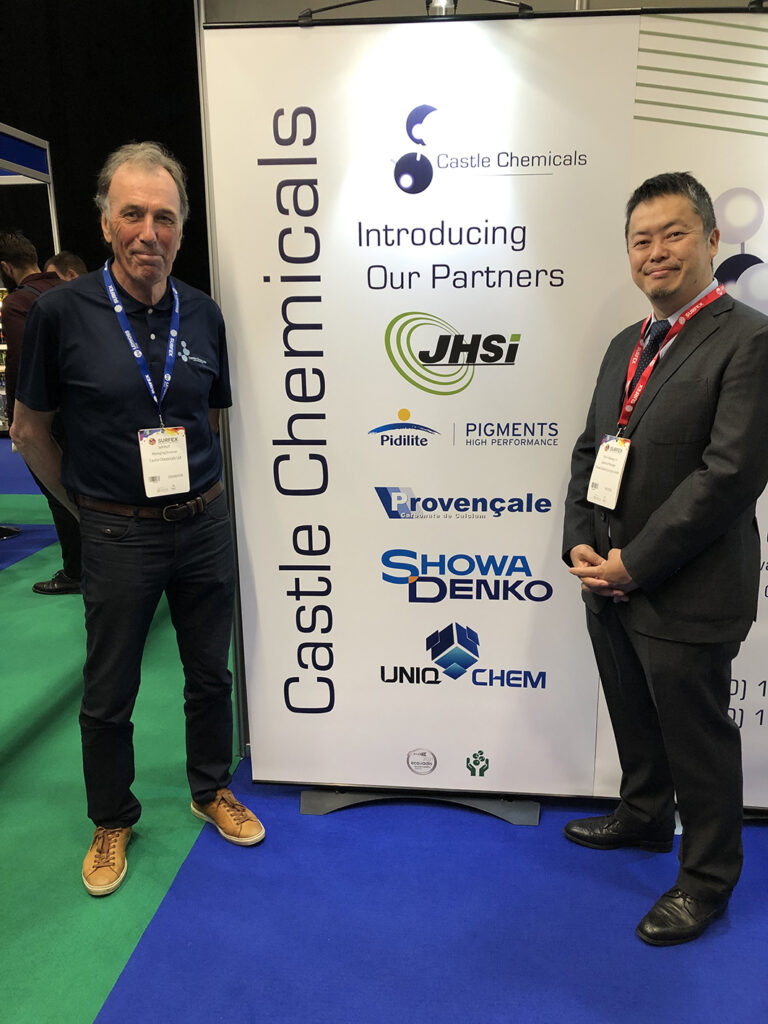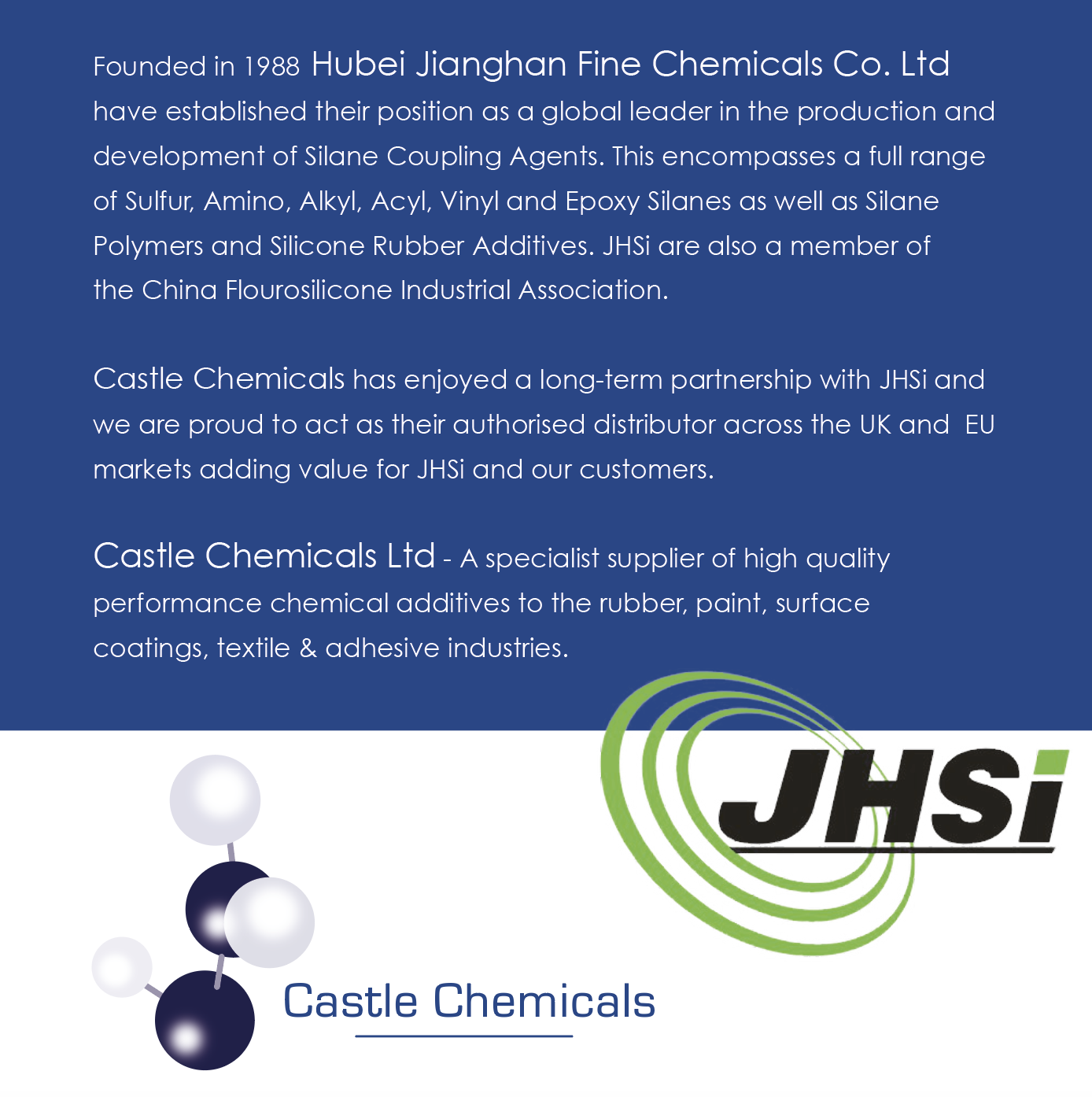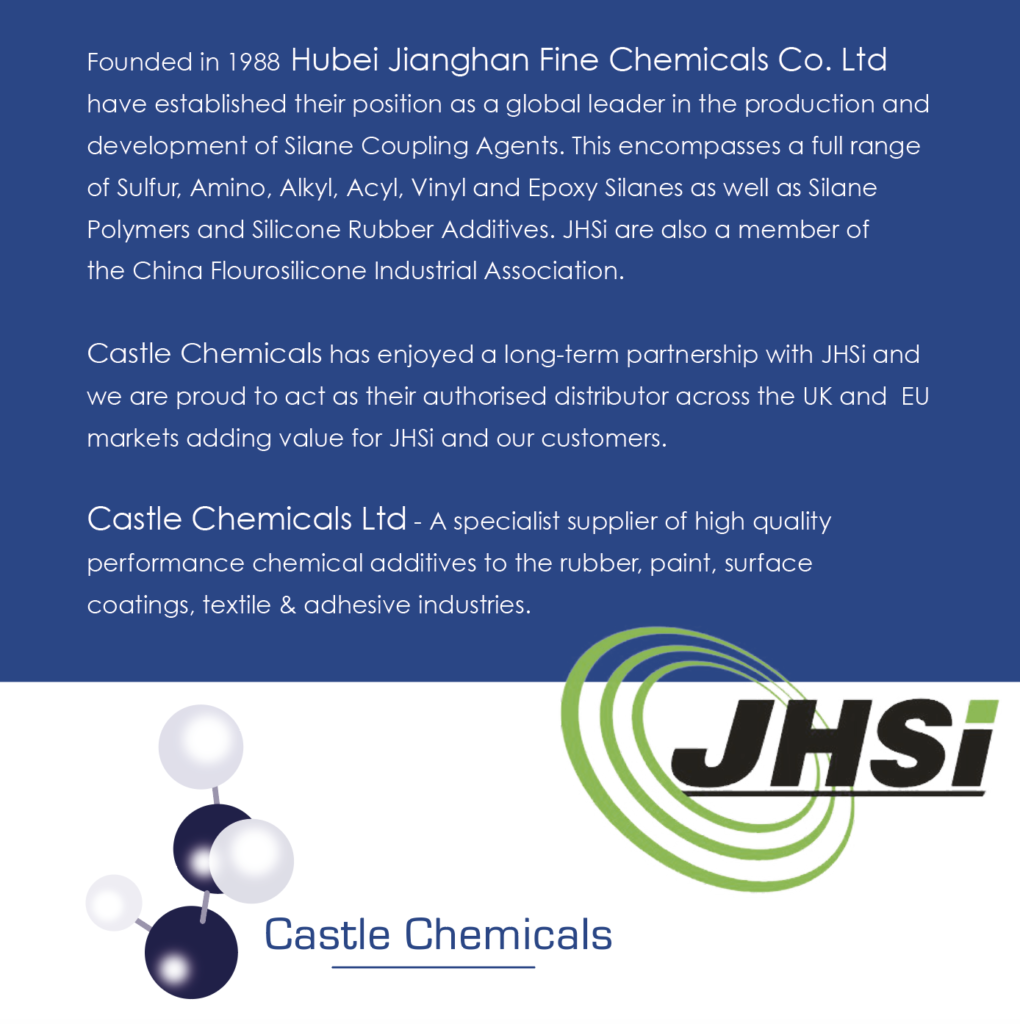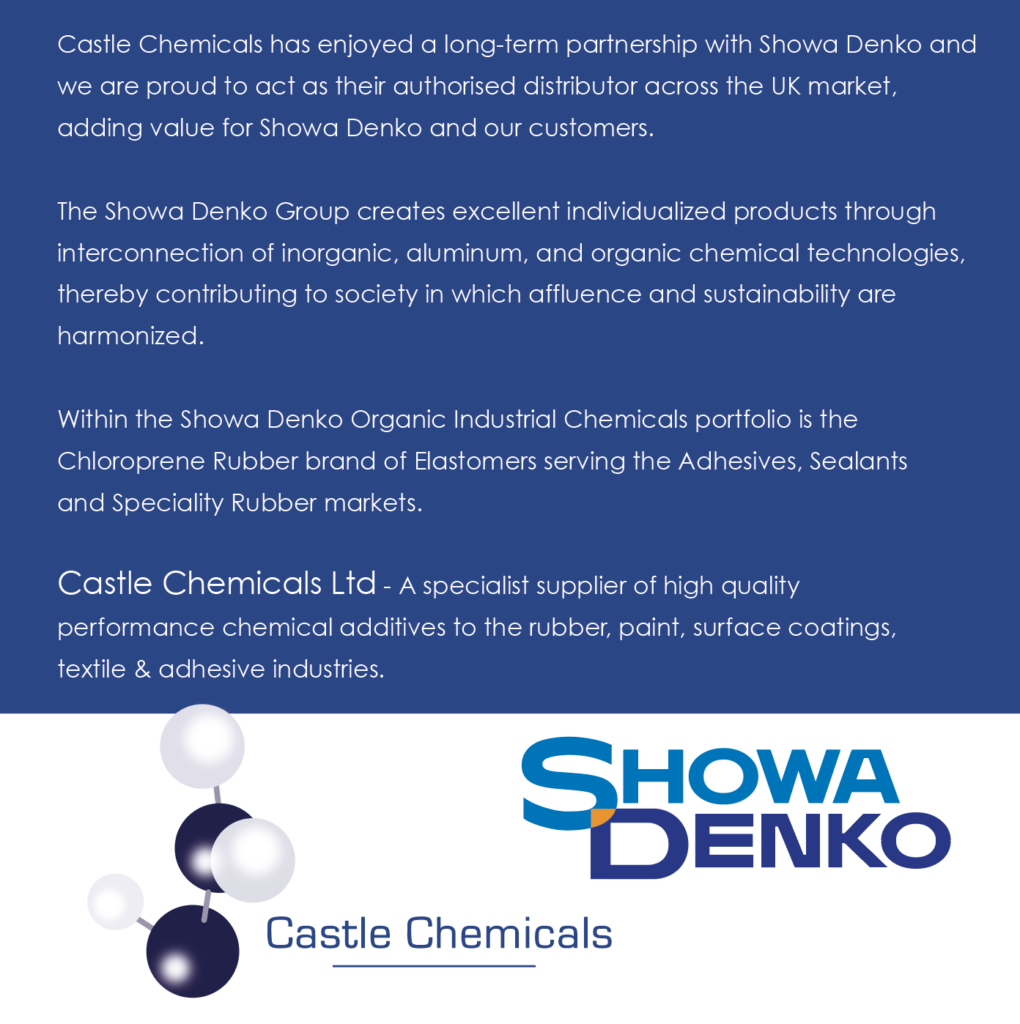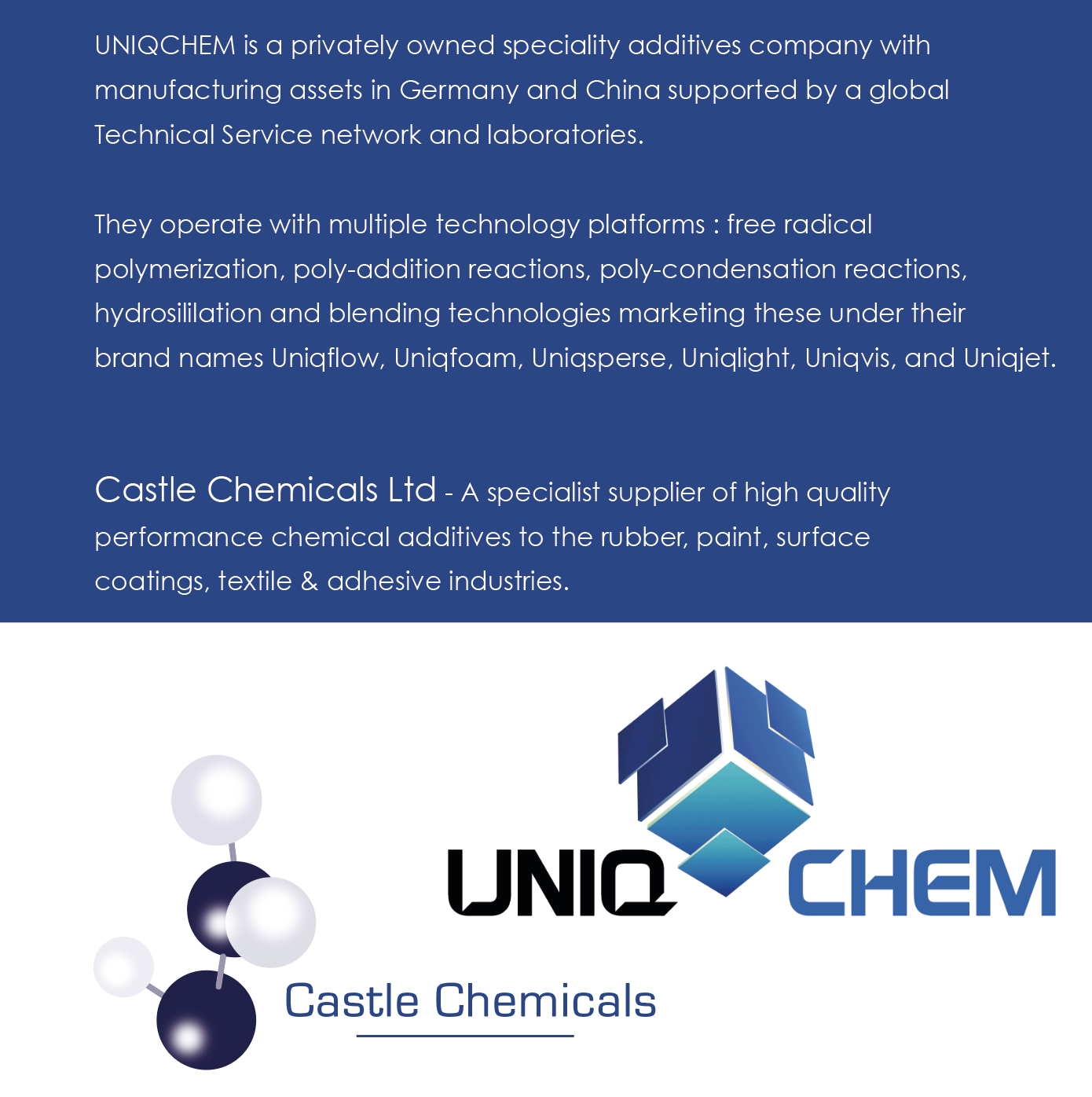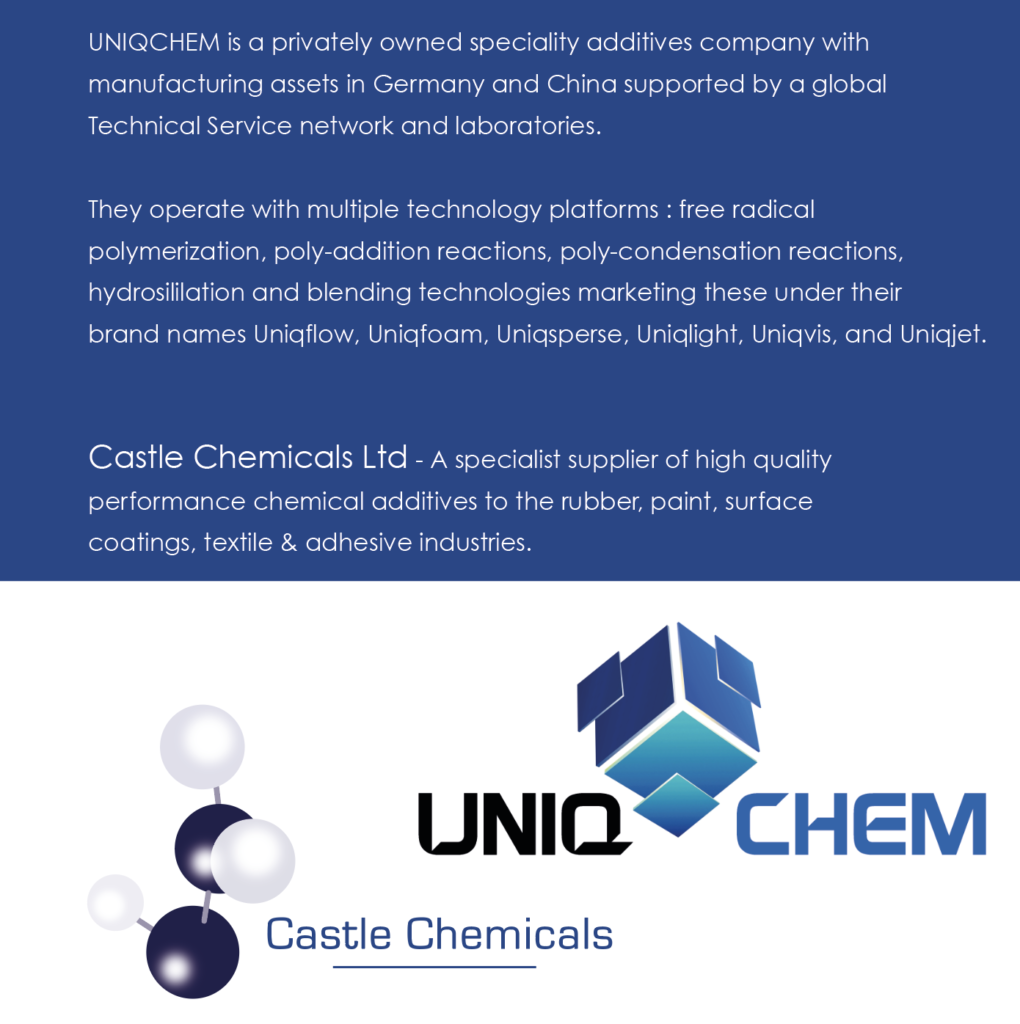 Our first time at Surfex in June 2022.
Yes, we were there in June, meeting new and existing contacts, it was not only our first time at Surfex exhibiting, but in the UK.
We invited 5 of our principal partners to join us and be available to answer any of your questions from Pidilite, Uniqchem, Provençale, Showadenko and JHSi.
Coatings & Adhesives
用于涂料和粘合剂市场的广泛的颜料和添加剂组合,包括彩色颜料、磺酸盐分散剂、氯丁胶乳、中/高色炭黑和硅烷偶联剂。
Link to our product range here – https://castlechemicals.com/coatings-and-adhesives/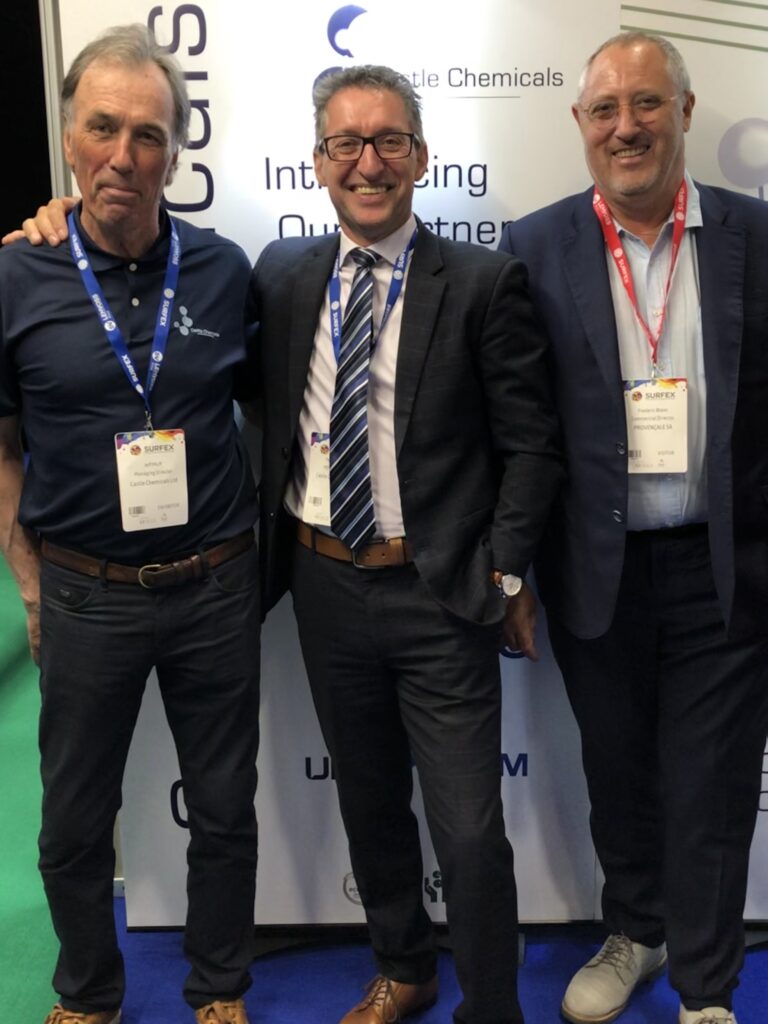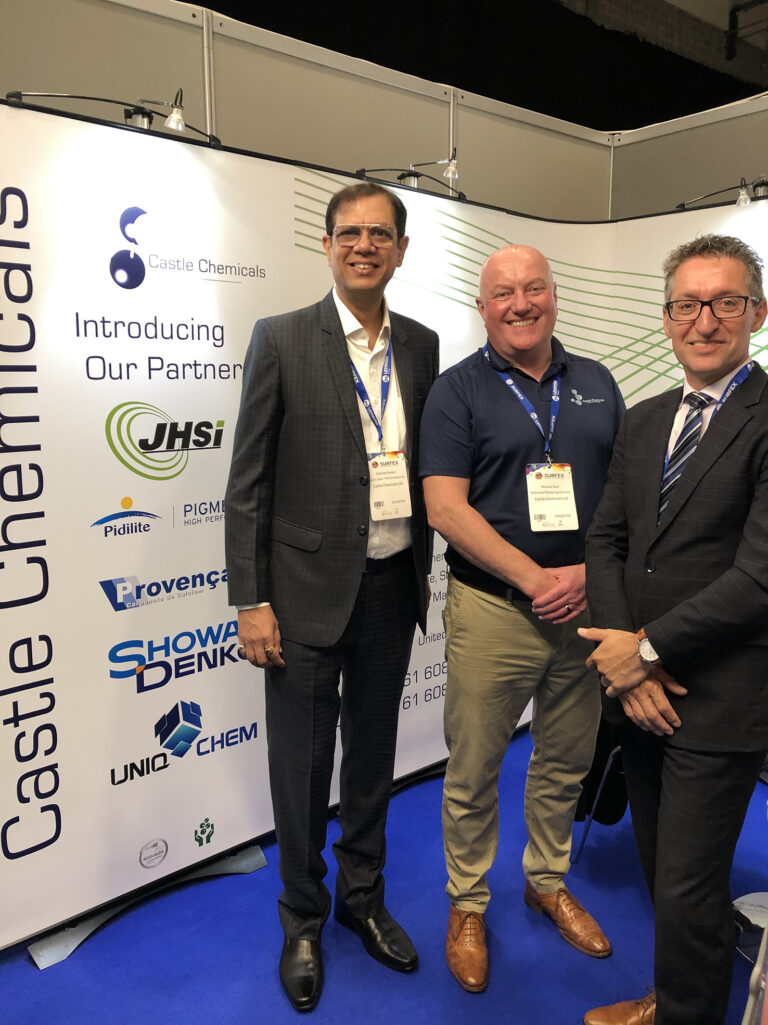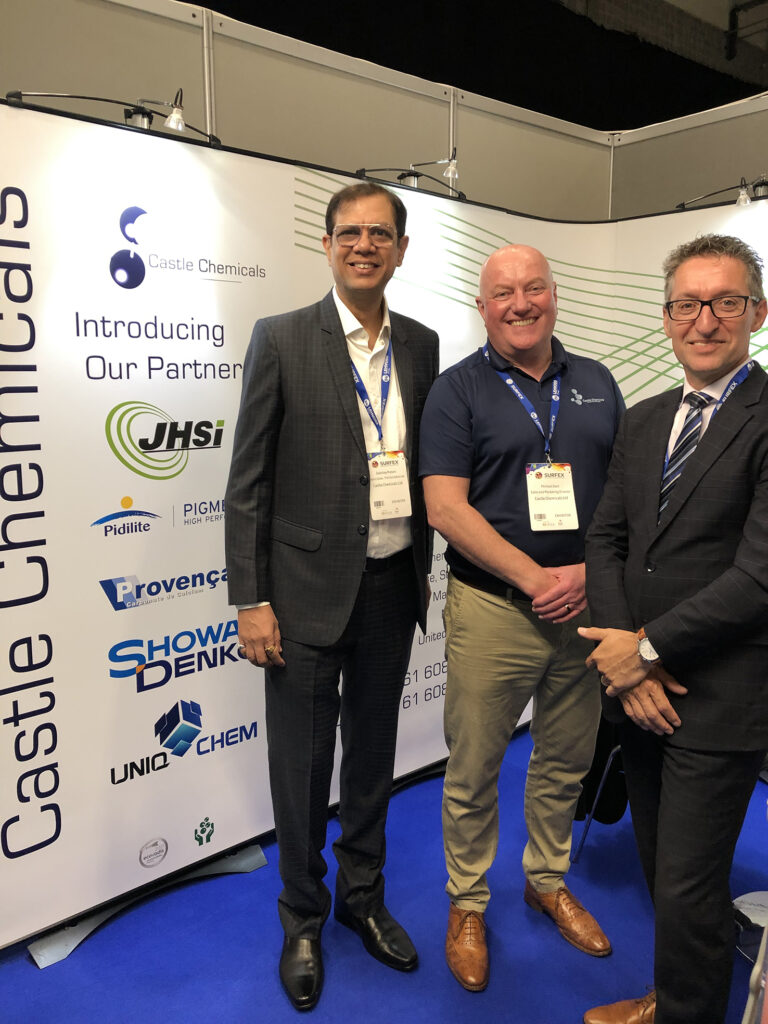 Our history –
Castle Chemicals Ltd 在 Jeffrey Muff、Alan McCann 和 John Wood 联手时成立。艾伦和约翰是一家历史悠久的物流公司的合伙人。
It just made sound, good sense with the logistical international set-up and skill sets and Jeff's experience and background in the chemical industry to launch the now, 25 years in, successful global company as it is today.
我们与供应商合作分销他们的产品。
客户相信他们有"无忧无虑"的安全性,签订年度合同,我们以相同的货币进行交易,处理进口税等,使业务顺利进行。
我们获得了 Ecovadis CSR、ISO 9001:2015 的认证,并且符合 REACH 标准,我们已获得认可并提供证据来阐明我们的专业水平、道德和商业标准。
我们与供应商合作分销他们的产品。
客户分销到欧洲。
我们品牌产品的客户/代理商/分销商。
Overall, in the past 24 years, chemicals have developed, businesses have evolved and countries have changed with politics, technology, people and world economics.
More to read here – https://castlechemicals.com/history/