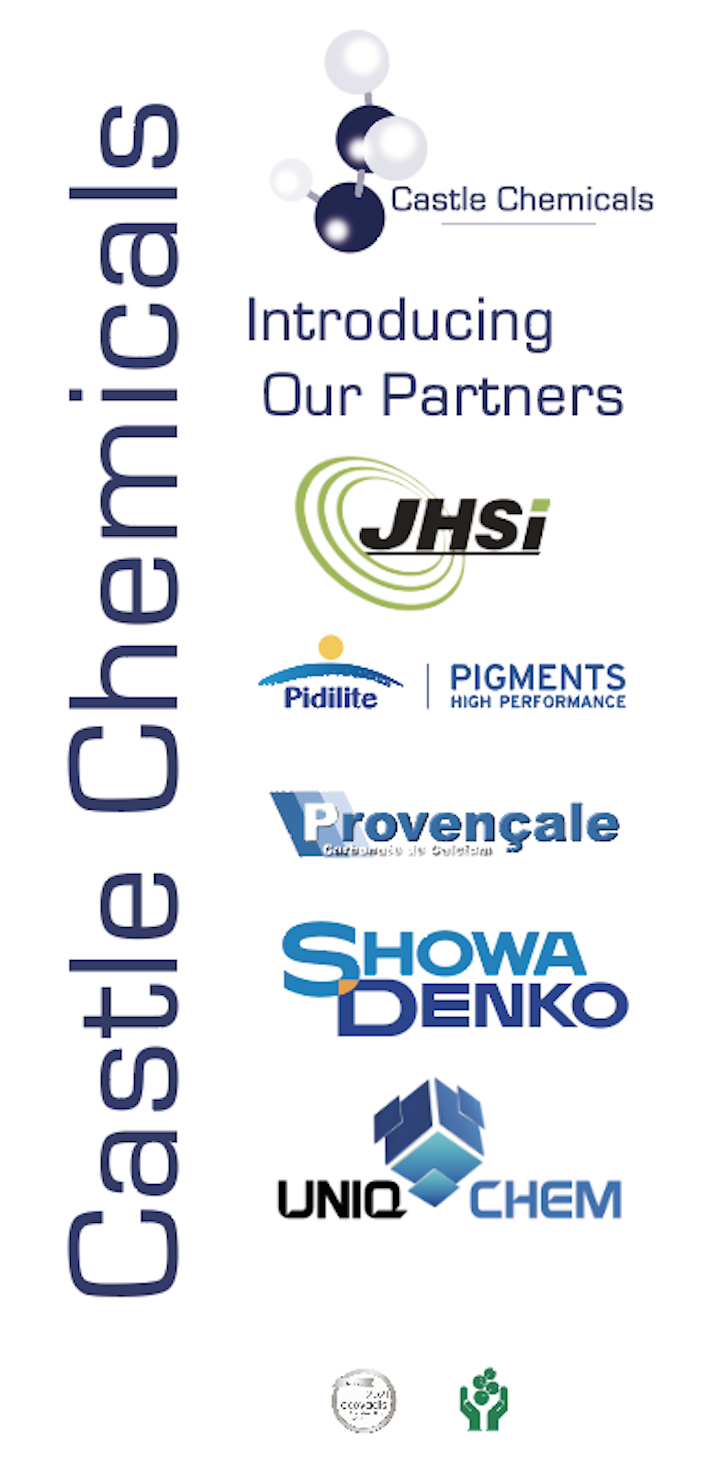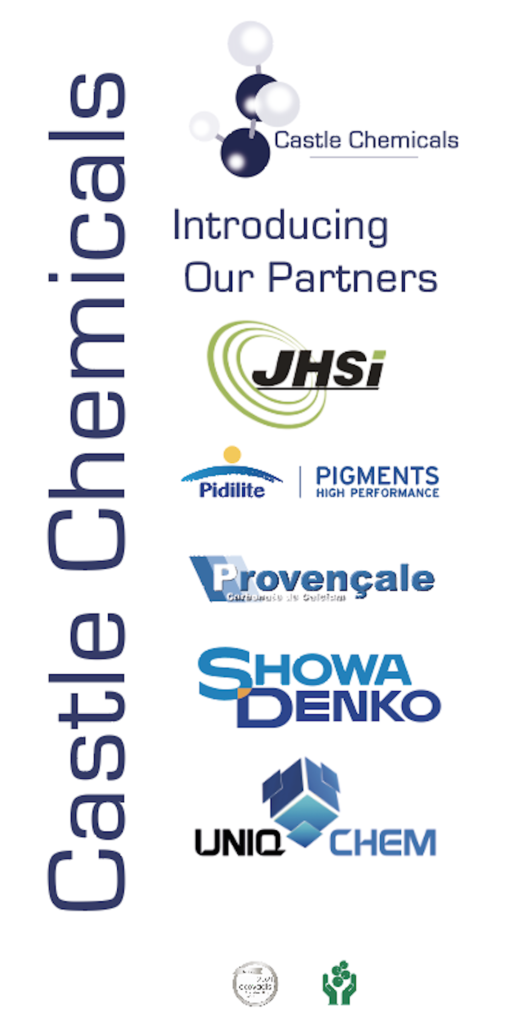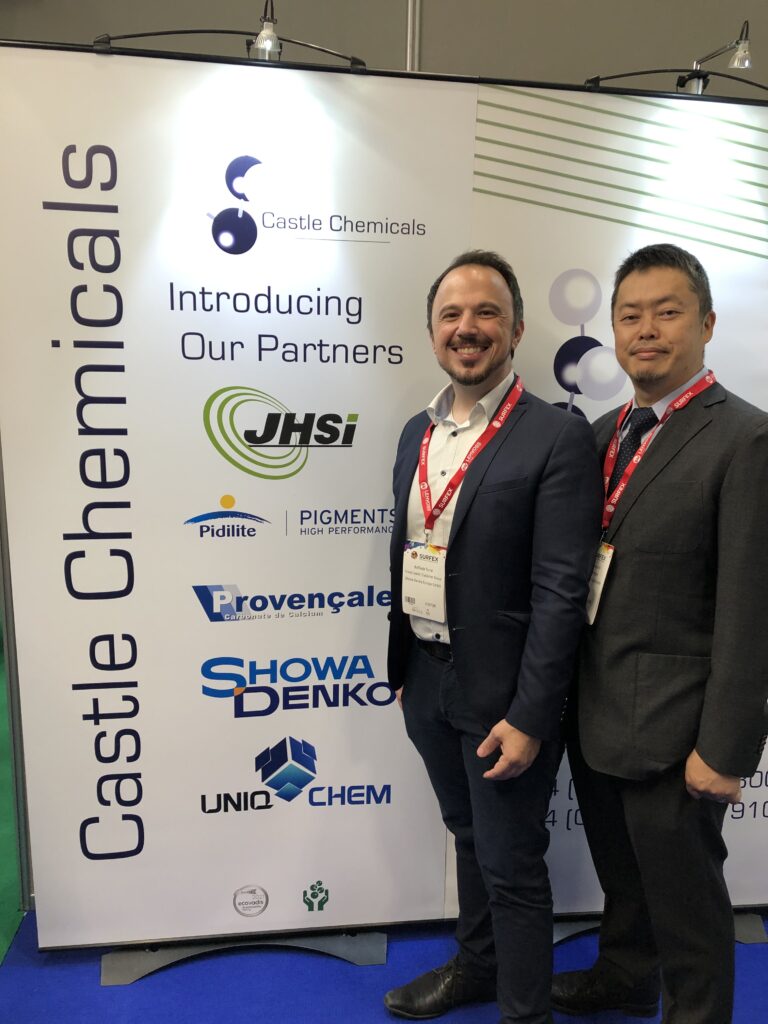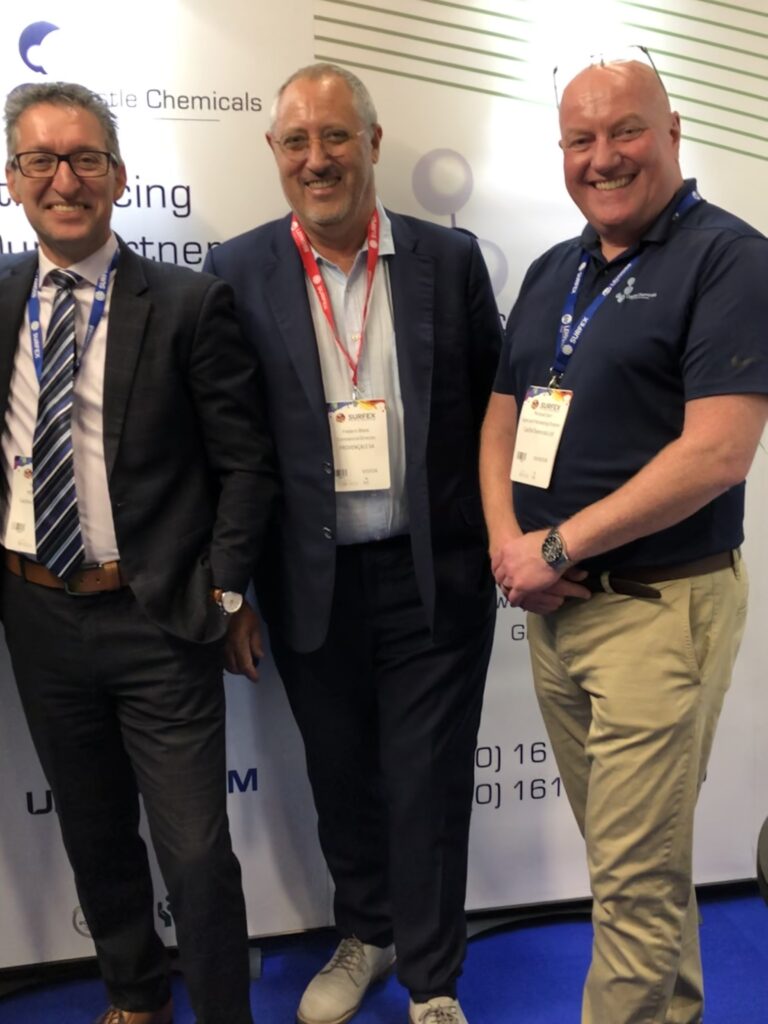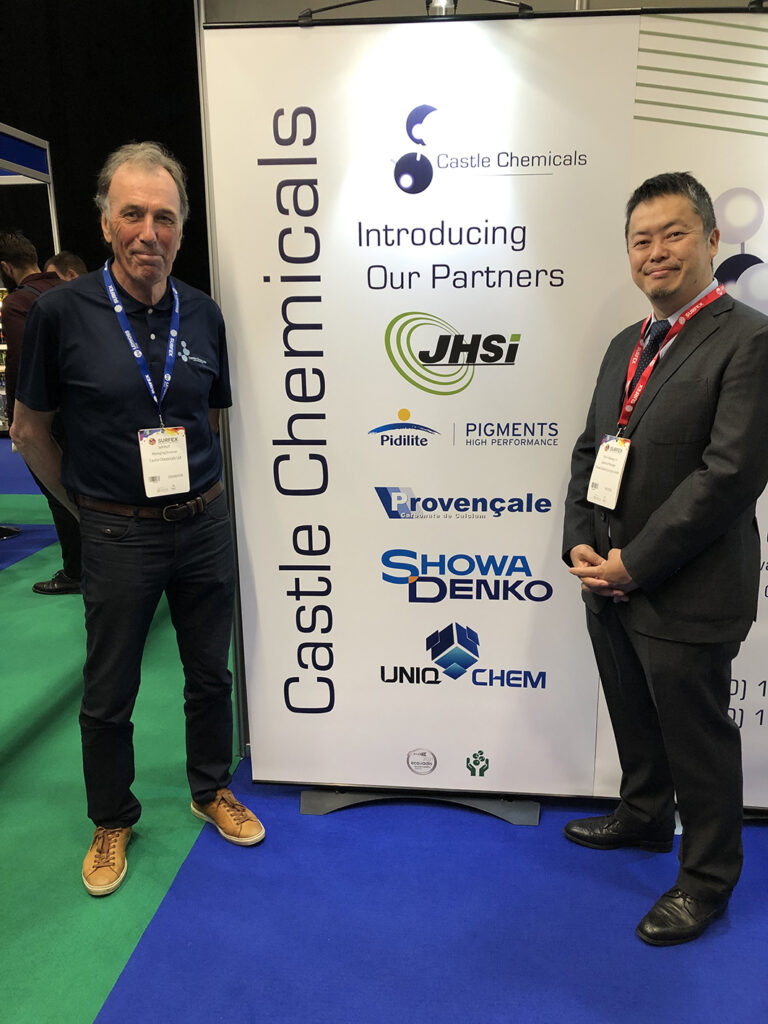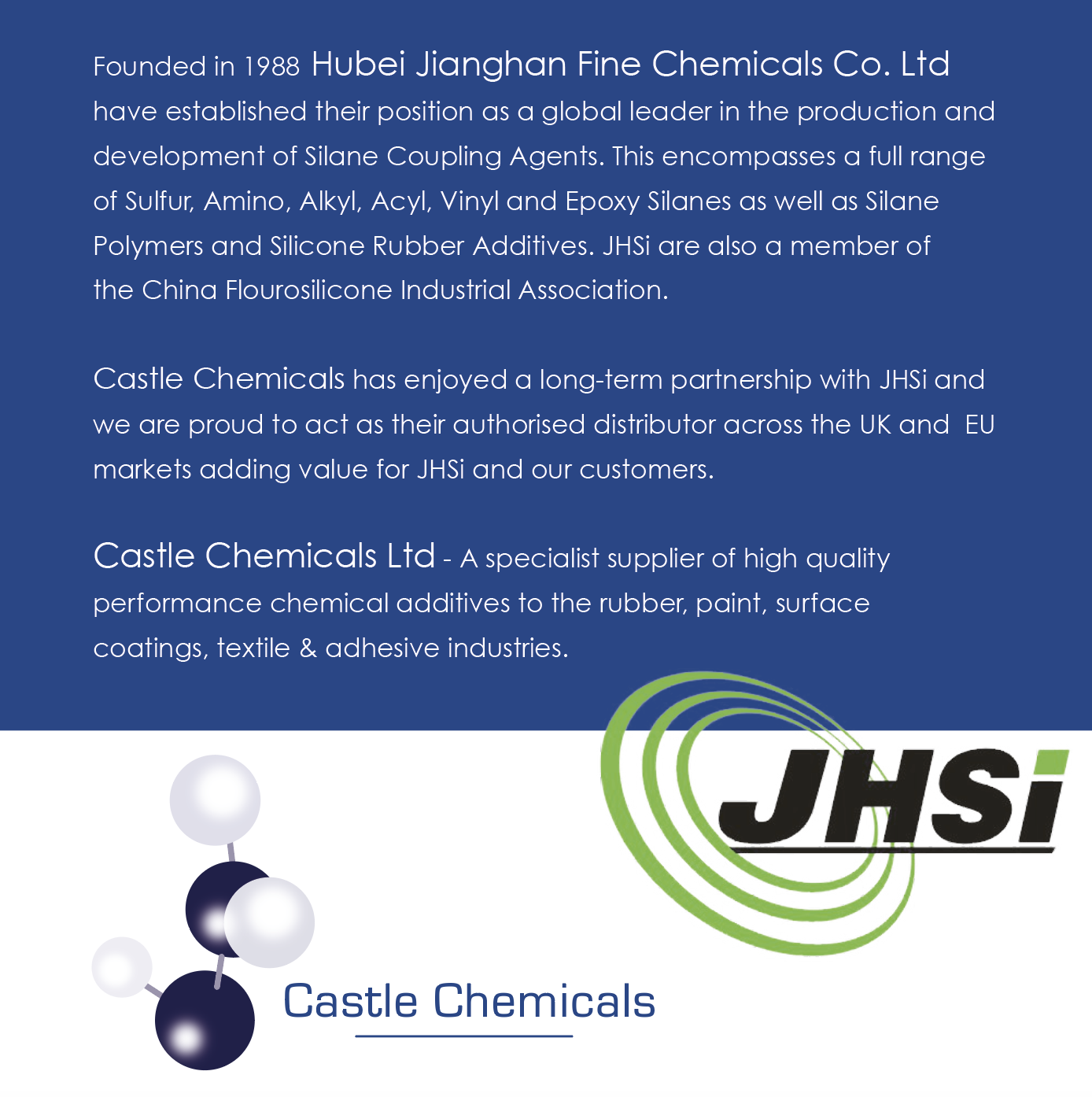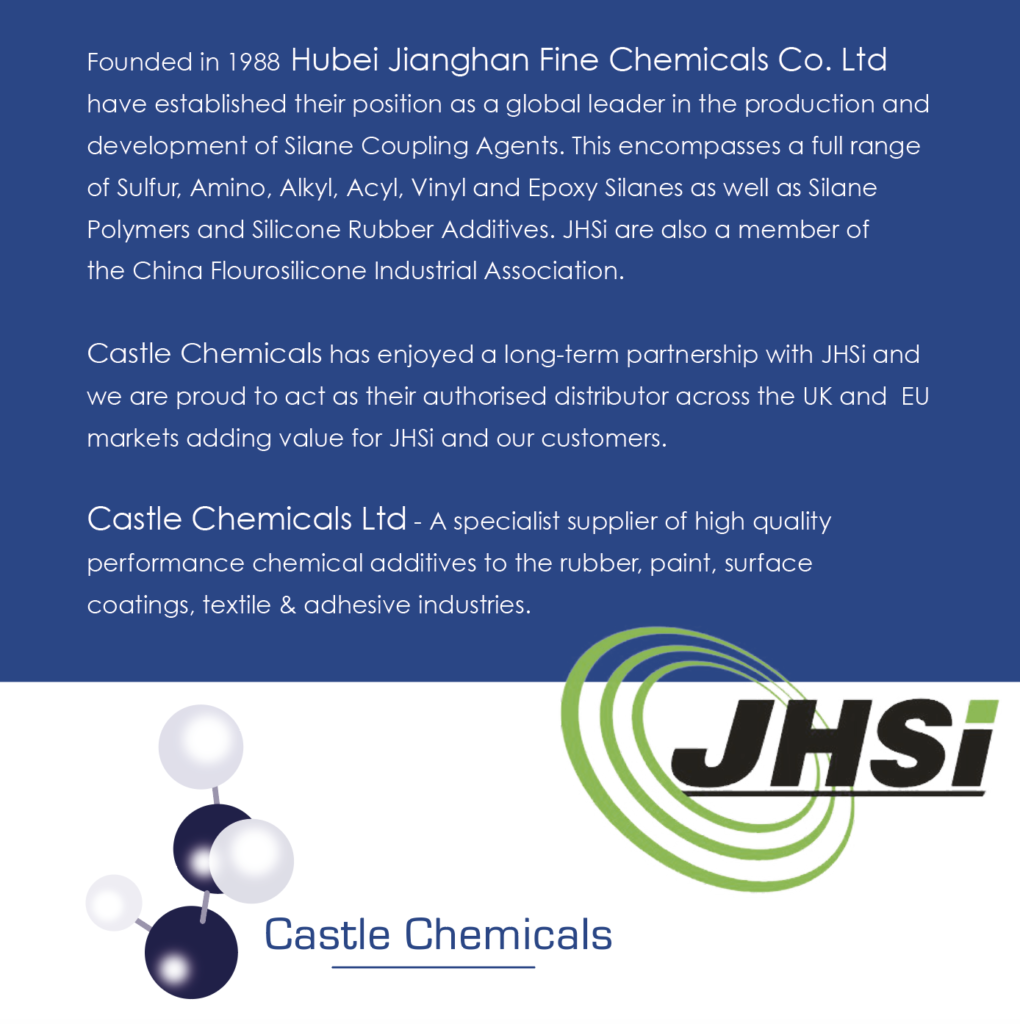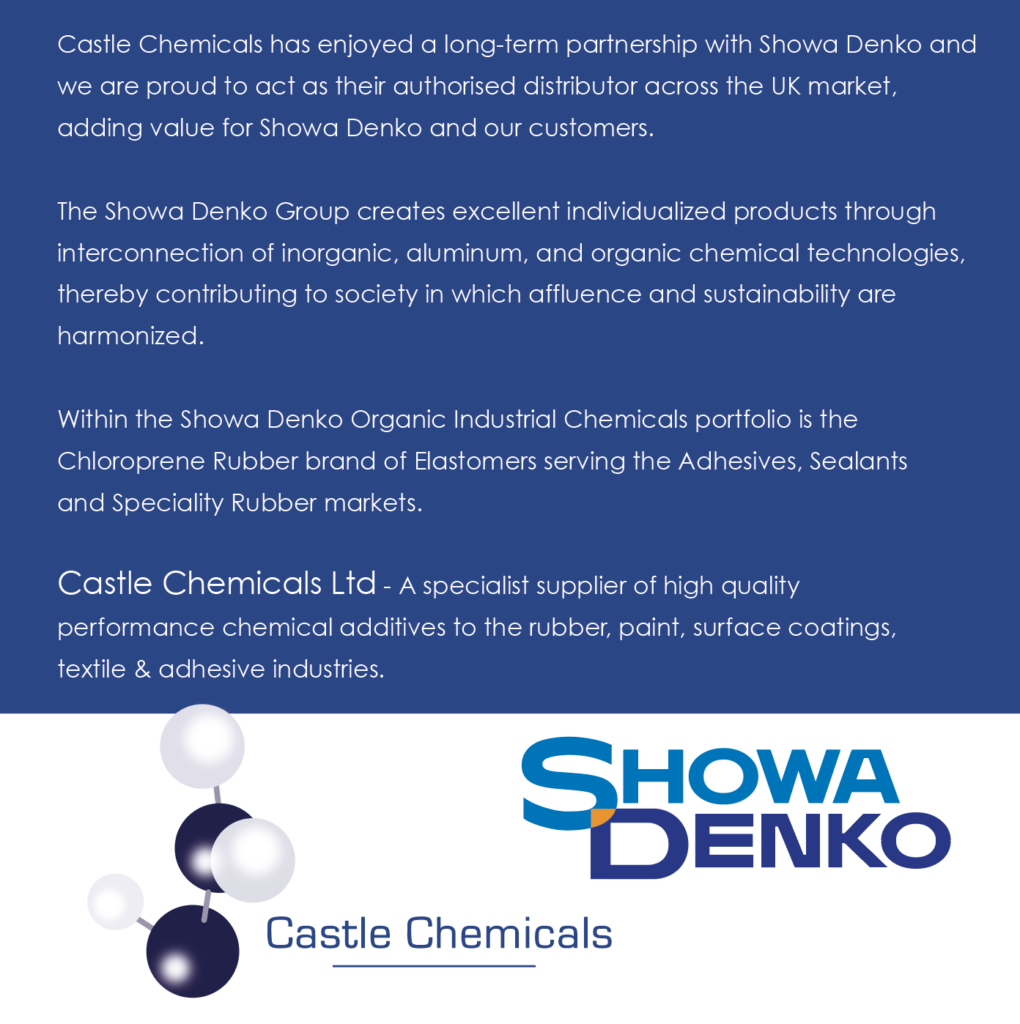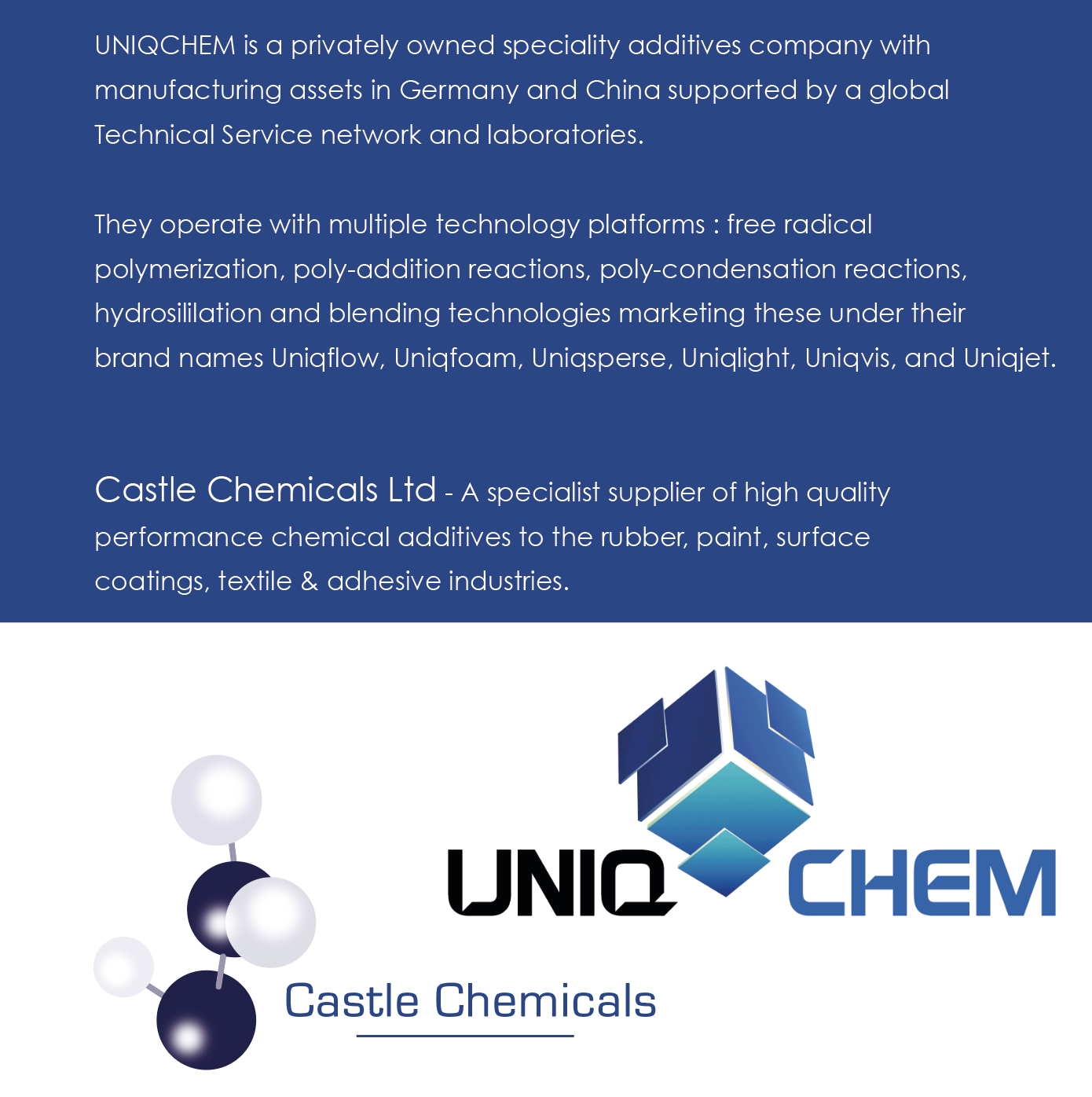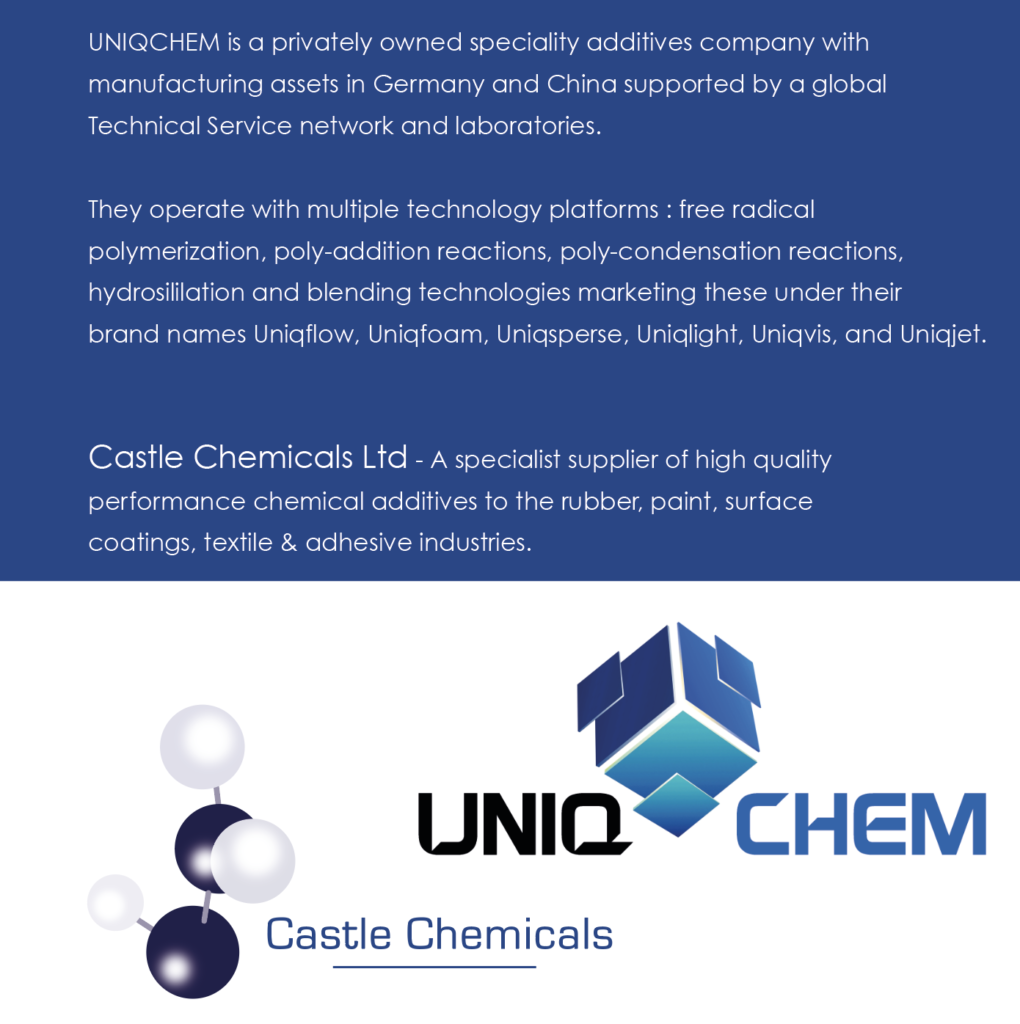 Our first time at Surfex in June 2022.
Yes, we were there in June, meeting new and existing contacts, it was not only our first time at Surfex exhibiting, but in the UK.
We invited 5 of our principal partners to join us and be available to answer any of your questions from Pidilite, Uniqchem, Provençale, Showadenko and JHSi.
Coatings & Adhesives
Una amplia cartera de pigmentos y aditivos para el mercado de revestimientos y adhesivos, incluidos pigmentos de color, dispersantes de sulfonato, látex de cloropreno, negros de humo de color medio/alto y agentes de acoplamiento de silano.
Link to our product range here – https://castlechemicals.com/coatings-and-adhesives/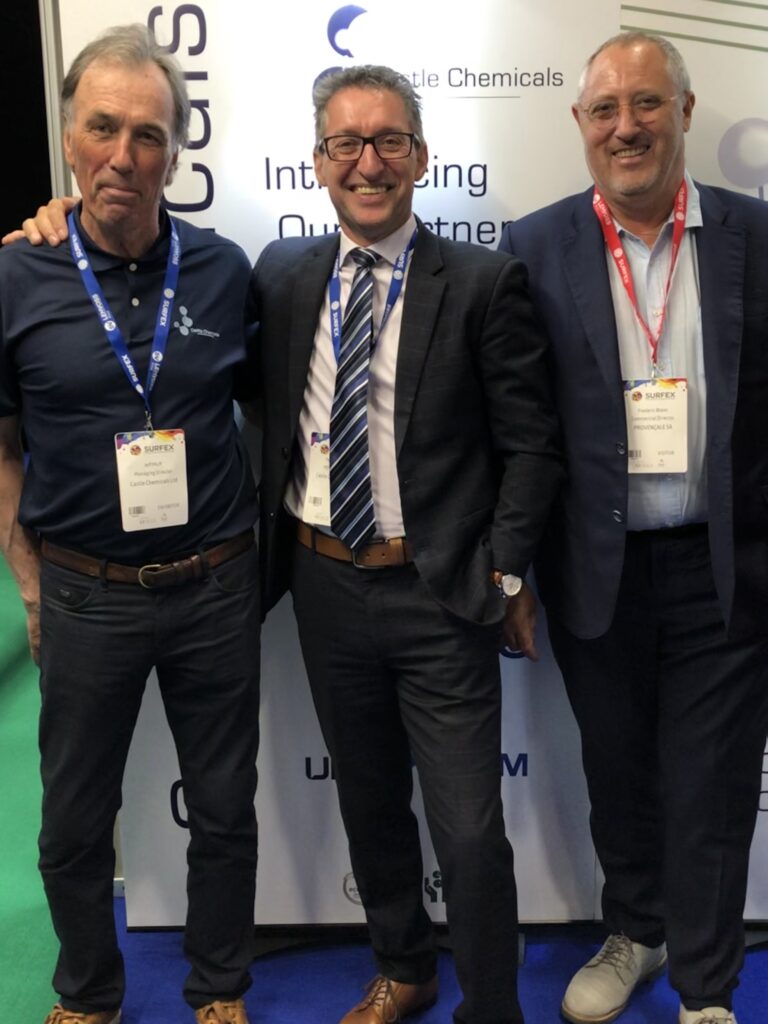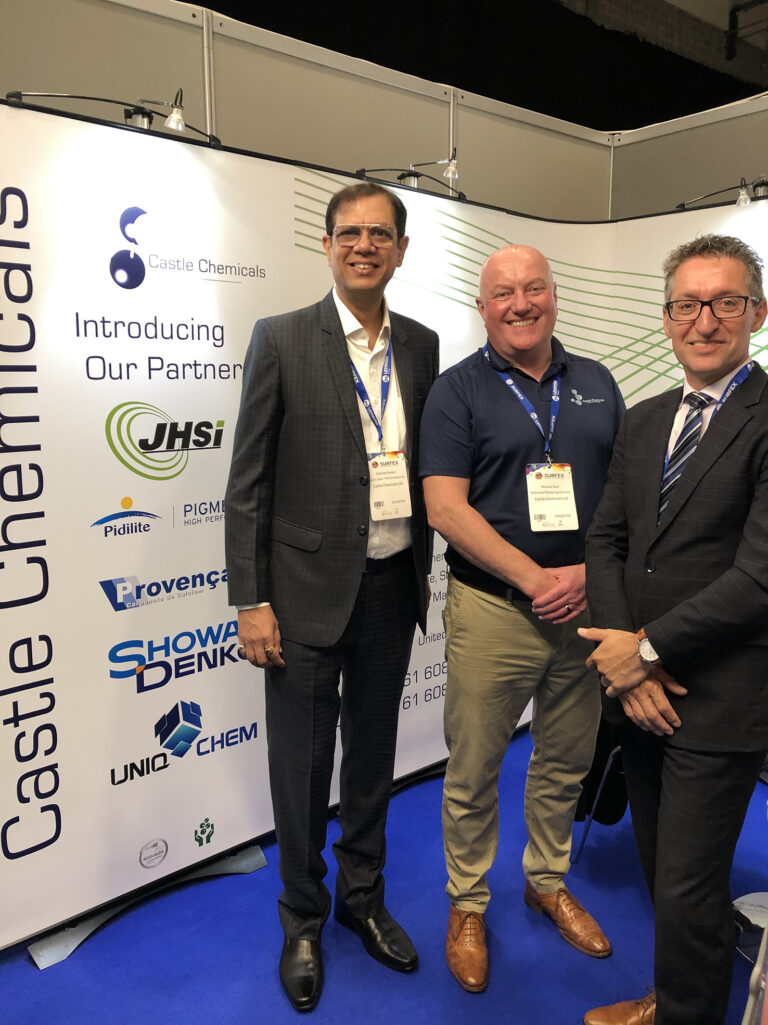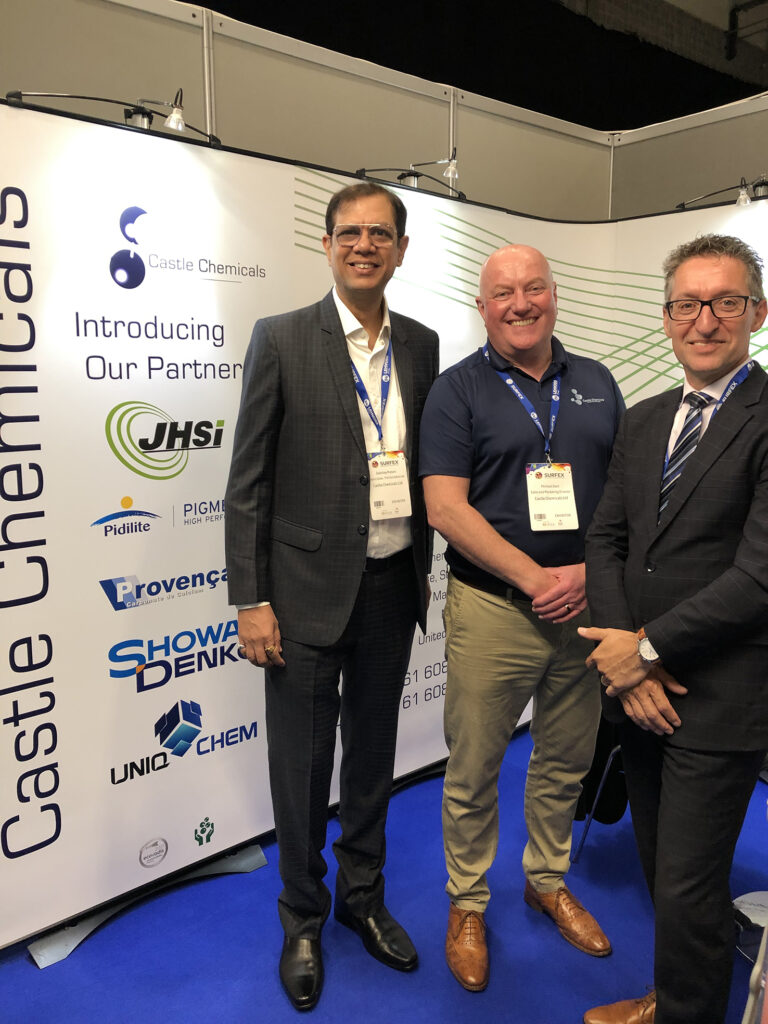 Our history –
Castle Chemicals Ltd started when Jeffrey Muff, Alan McCann and John Wood joined forces. Alan and John were partners in a long established logistics company.
It just made sound, good sense with the logistical international set-up and skill sets and Jeff's experience and background in the chemical industry to launch the now, 25 years in, successful global company as it is today.
Trabajamos con proveedores para distribuir sus productos.
Los clientes confían en que tienen la seguridad de 'sin problemas', con contratos anuales acordados y comerciamos en las mismas monedas y nos ocupamos de los impuestos de importación, etc., lo que hace que el negocio funcione sin problemas.
Estamos acreditados con Ecovadis CSR, ISO 9001: 2015 y cumplimos con REACH, donde hemos sido reconocidos y brindamos evidencia para aclarar nuestro nivel de profesionalismo, ética y estándares comerciales.
Trabajamos con proveedores para distribuir sus productos.
Clientes para distribuir en Europa.
Clientes/agentes/distribuidores de nuestros productos de marca.
Overall, in the past 24 years, chemicals have developed, businesses have evolved and countries have changed with politics, technology, people and world economics.
More to read here – https://castlechemicals.com/history/