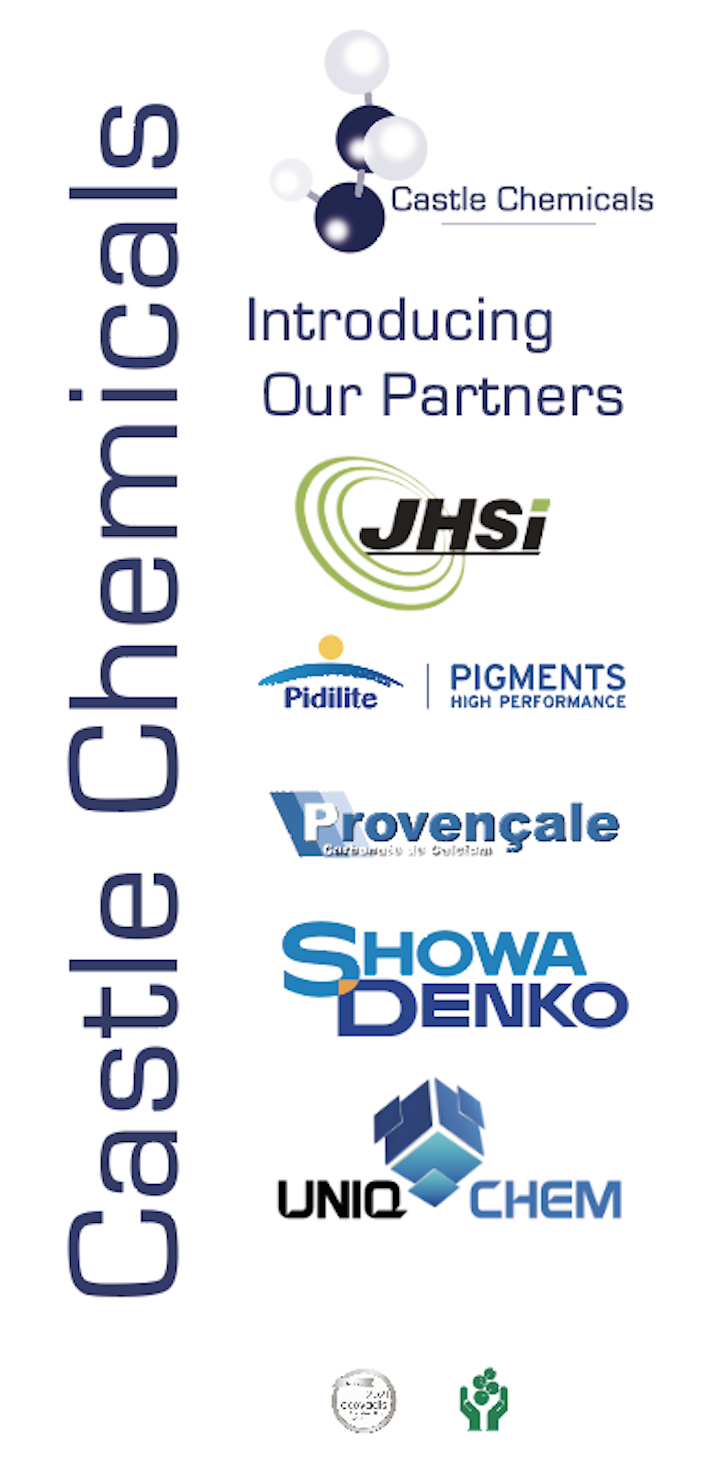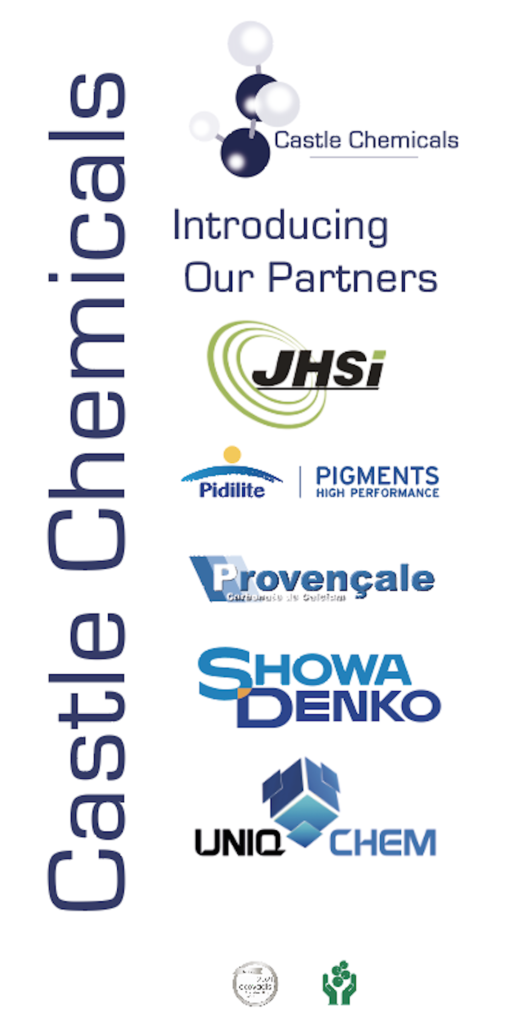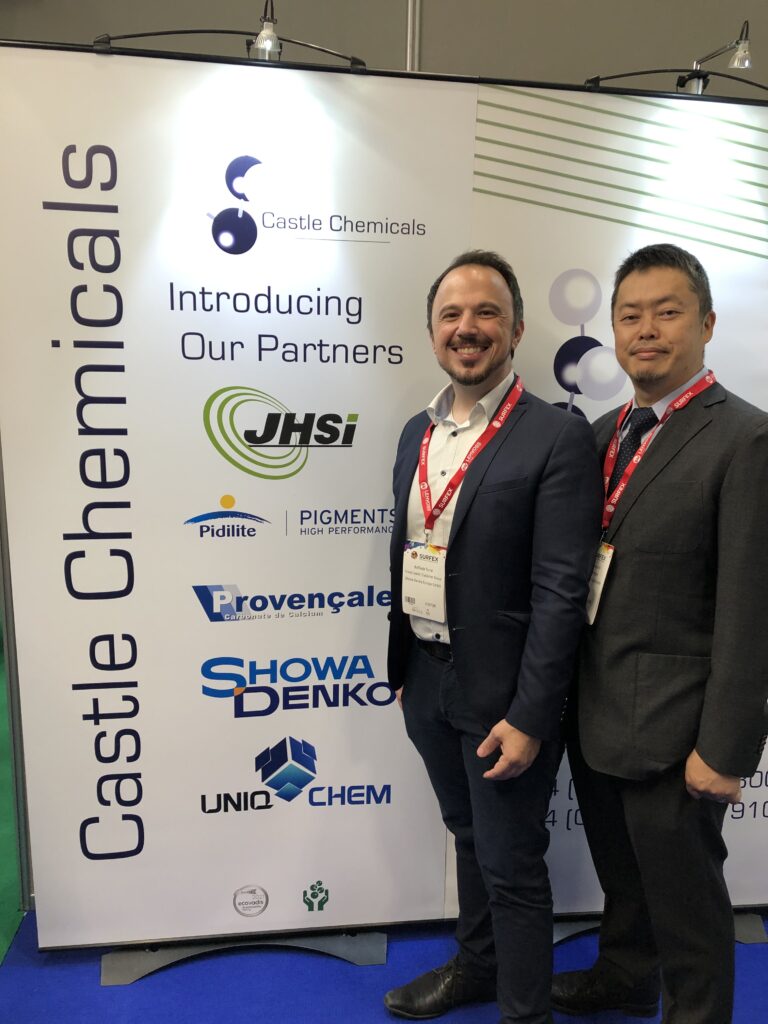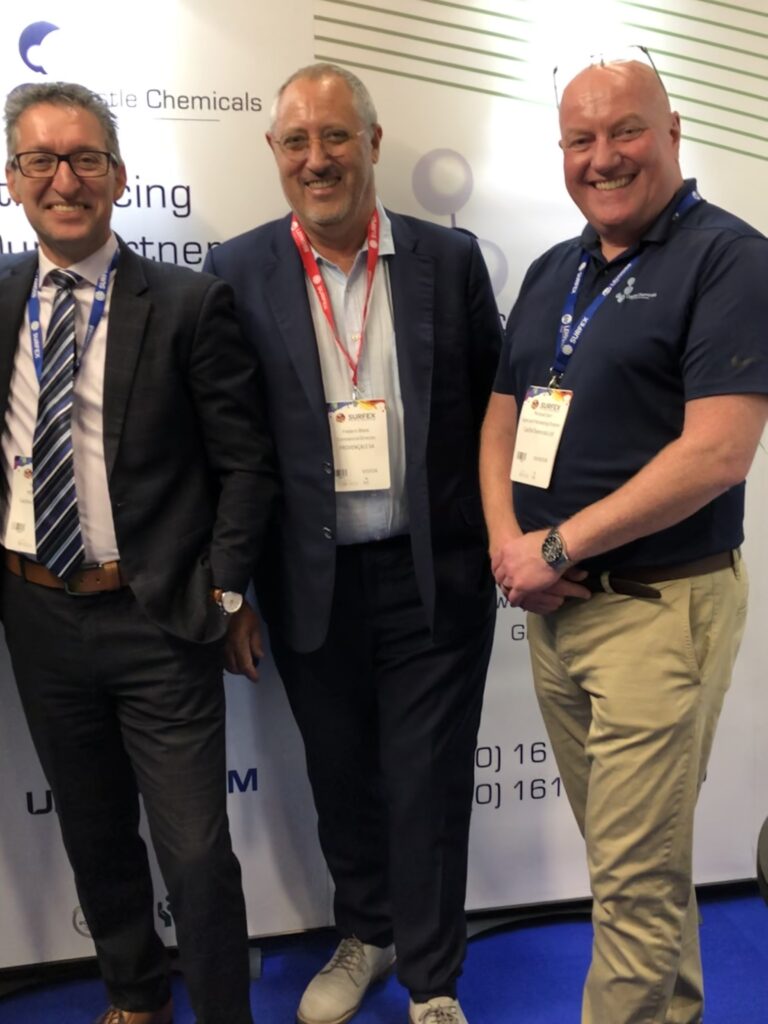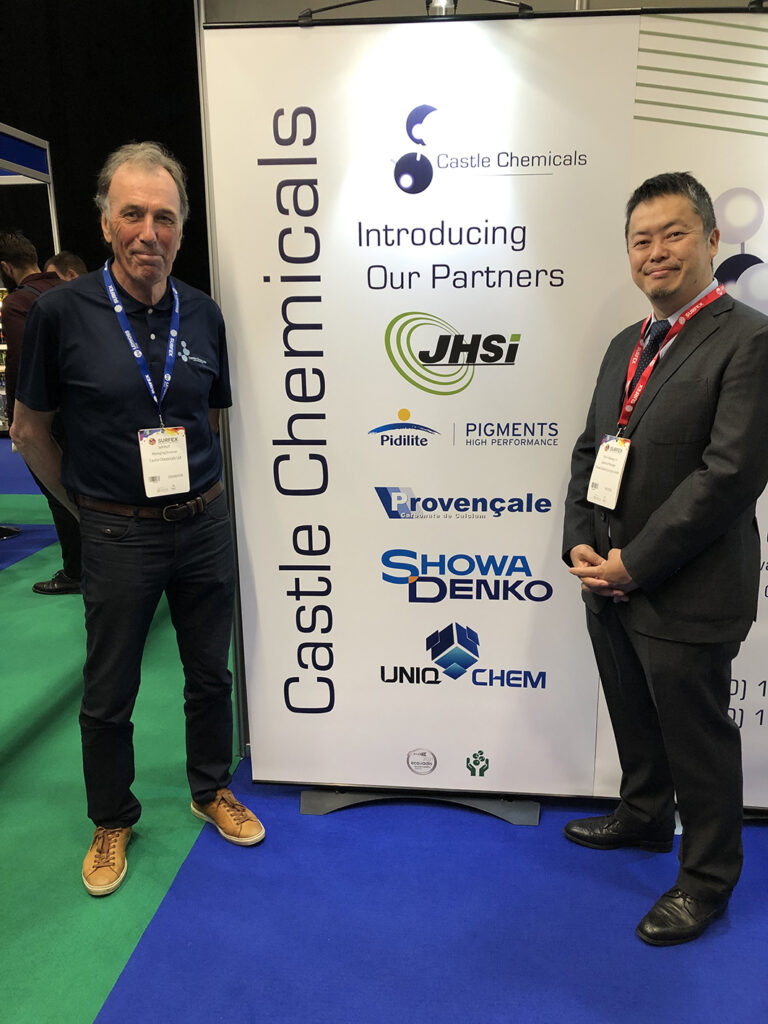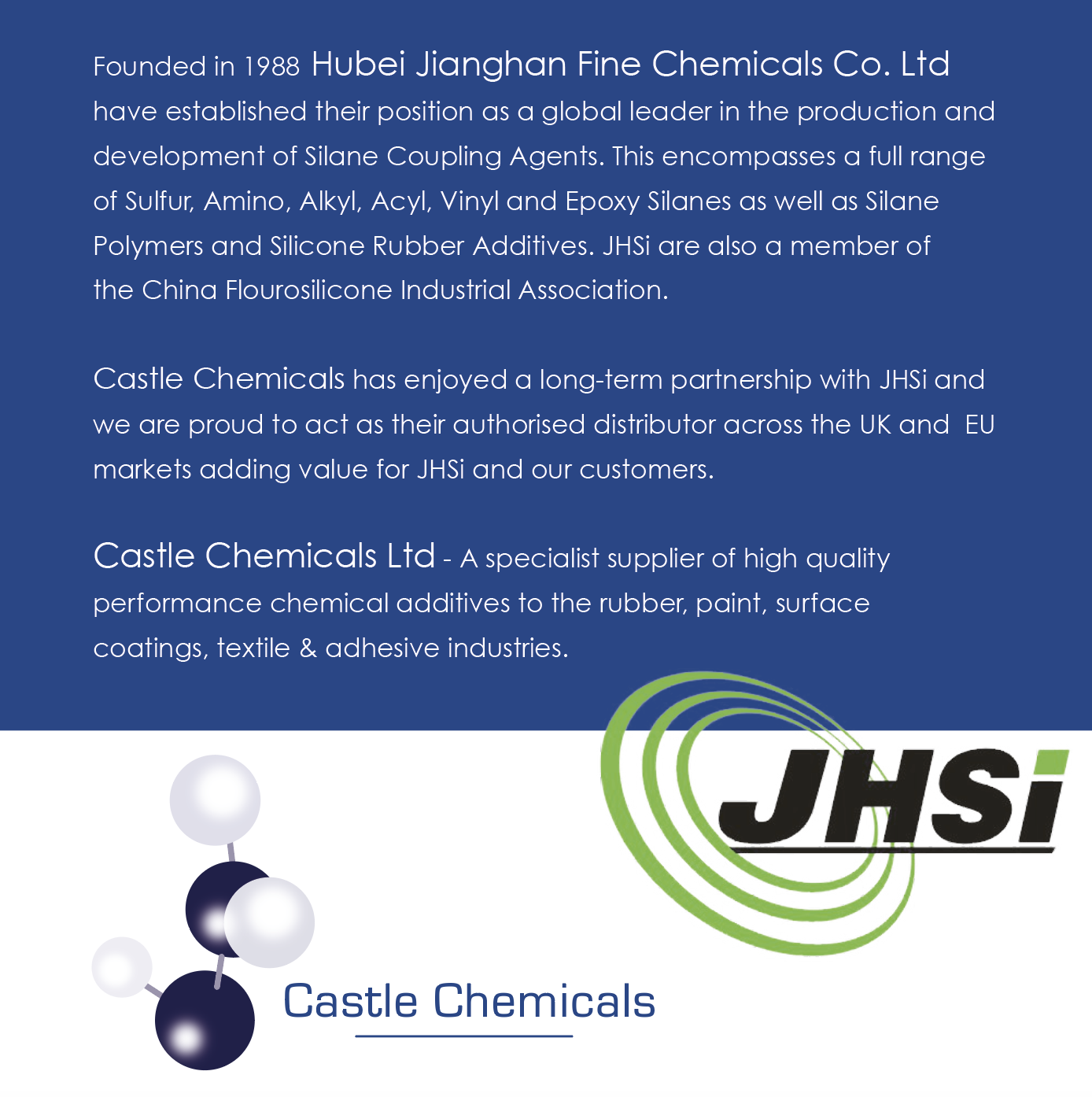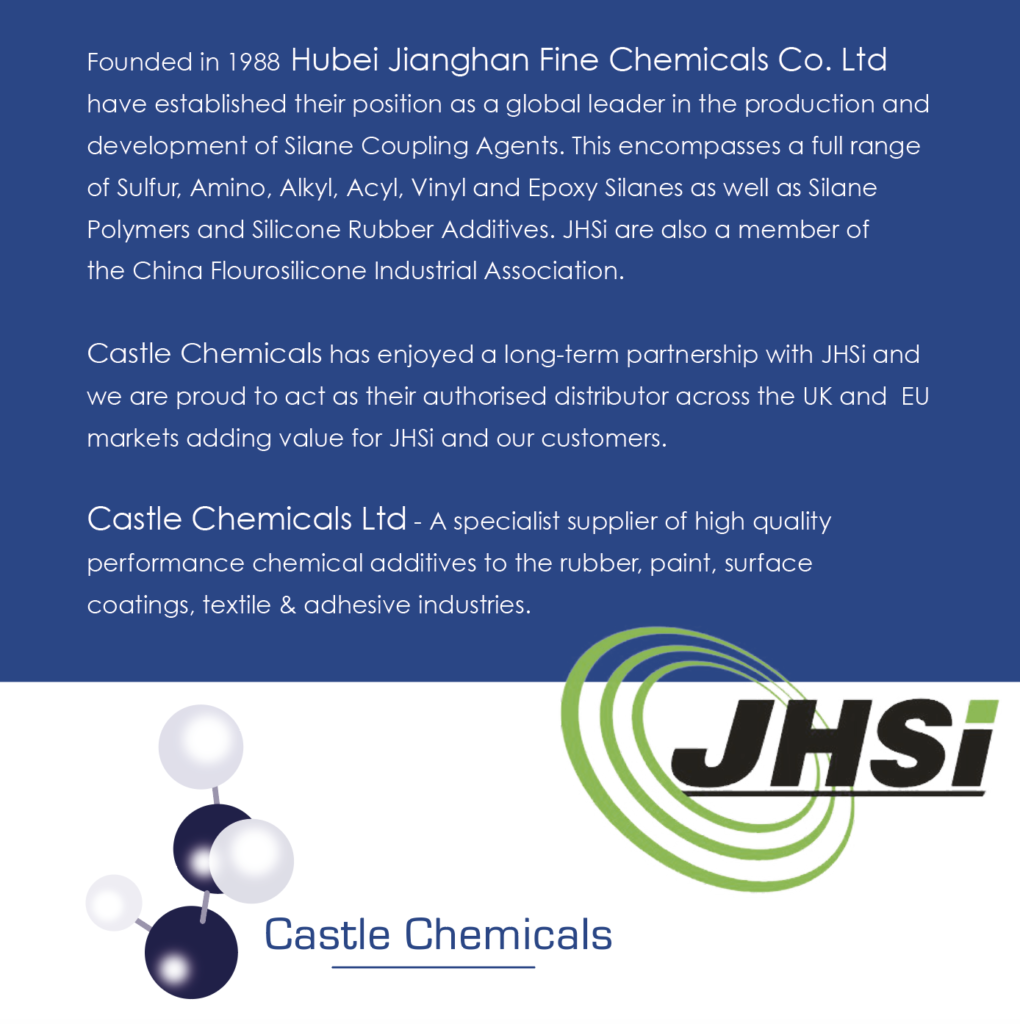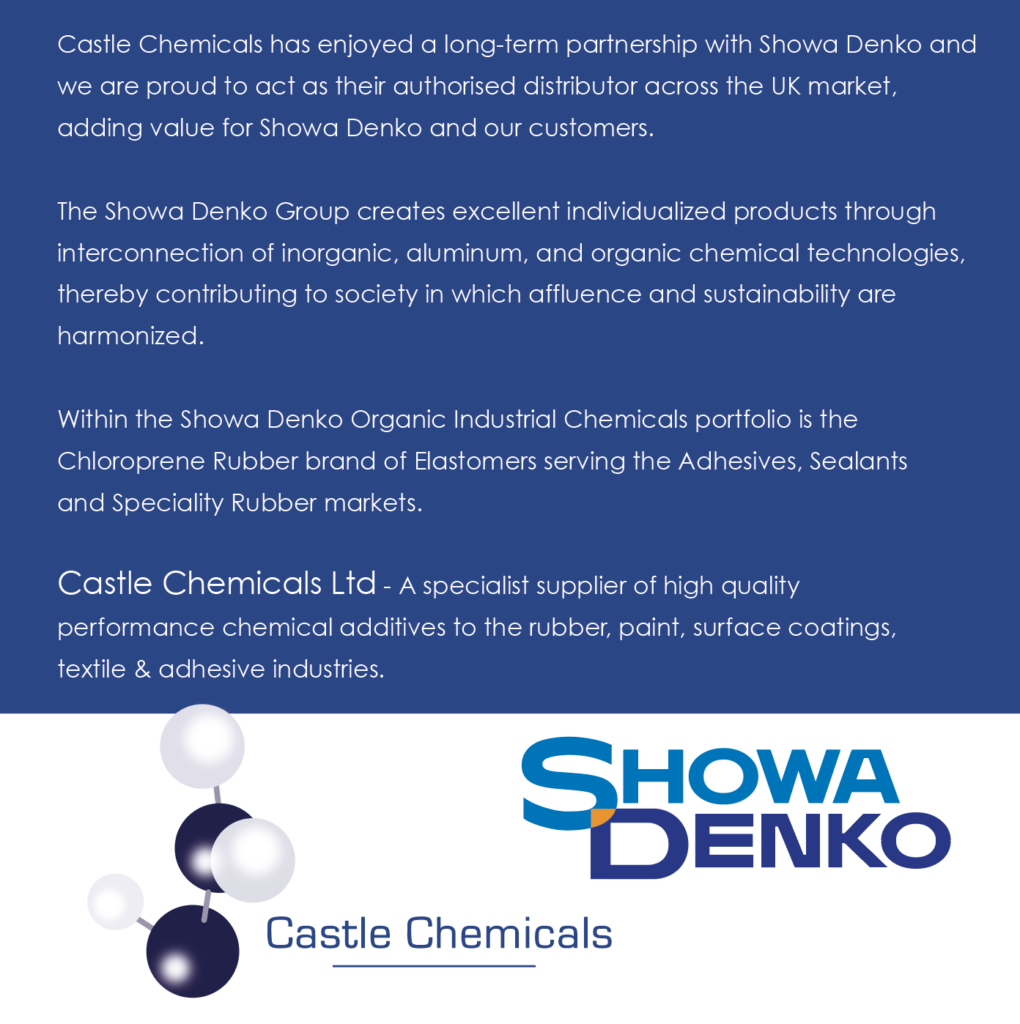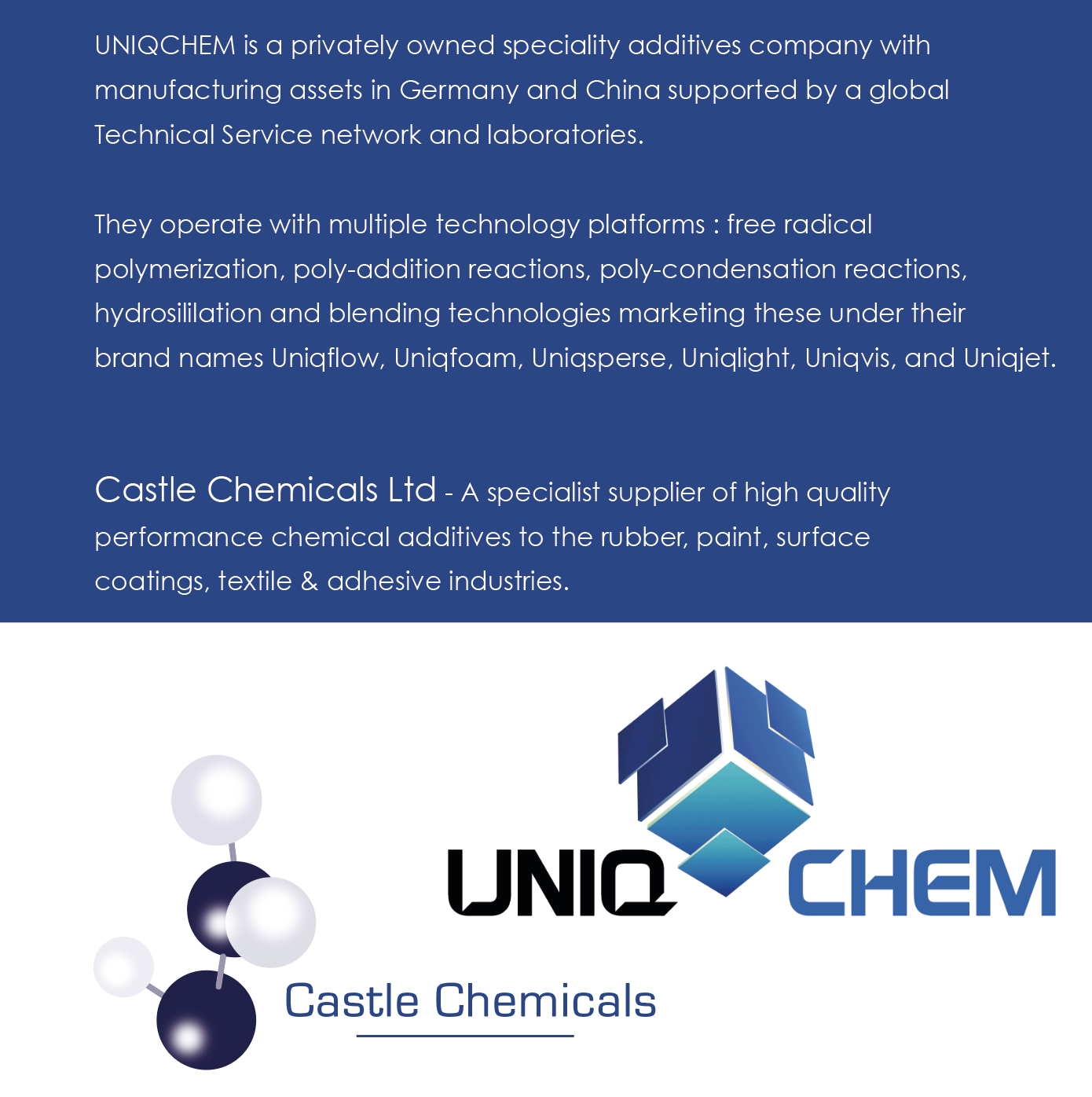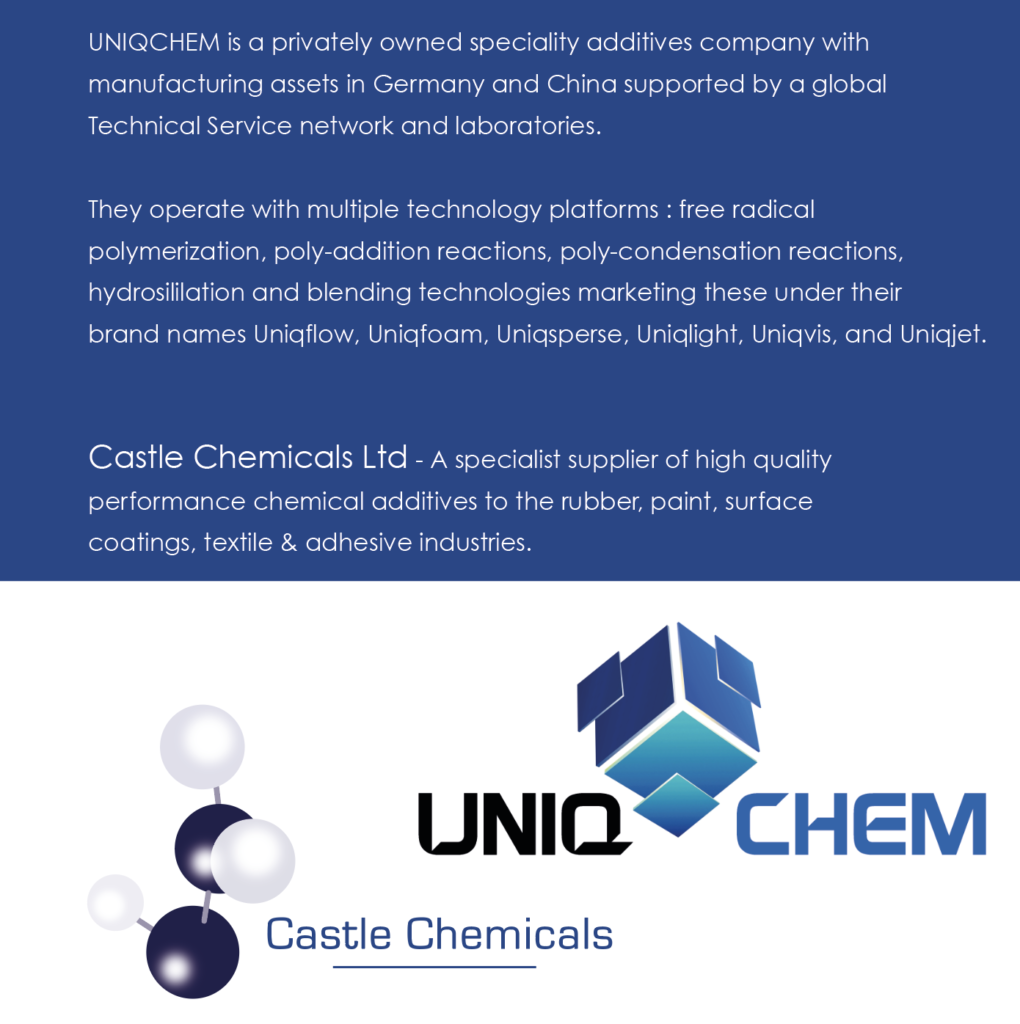 Our first time at Surfex in June 2022.
Yes, we were there in June, meeting new and existing contacts, it was not only our first time at Surfex exhibiting, but in the UK.
We invited 5 of our principal partners to join us and be available to answer any of your questions from Pidilite, Uniqchem, Provençale, Showadenko and JHSi.
Coatings & Adhesives
A broad portfolio of Pigments and Additives for Coatings and Adhesives market including Colour Pigments, Sulphonate Dispersants, Chloroprene Latex, Medium/High Colour Carbon Blacks and Silane Coupling Agents.
Link to our product range here – https://castlechemicals.com/coatings-and-adhesives/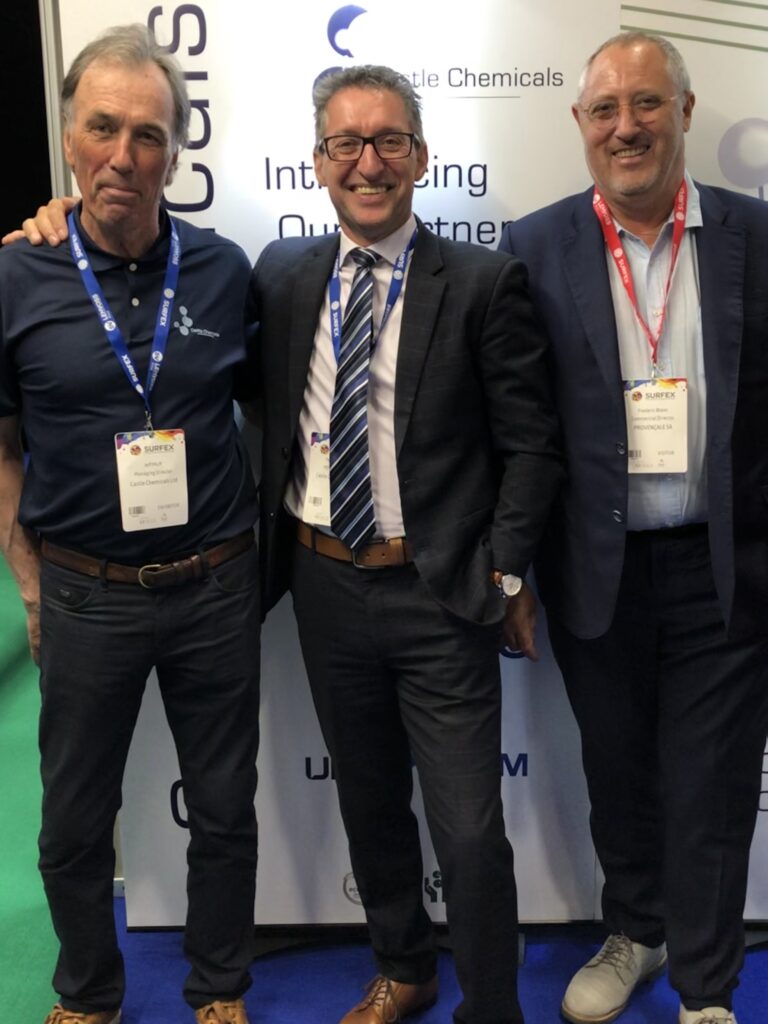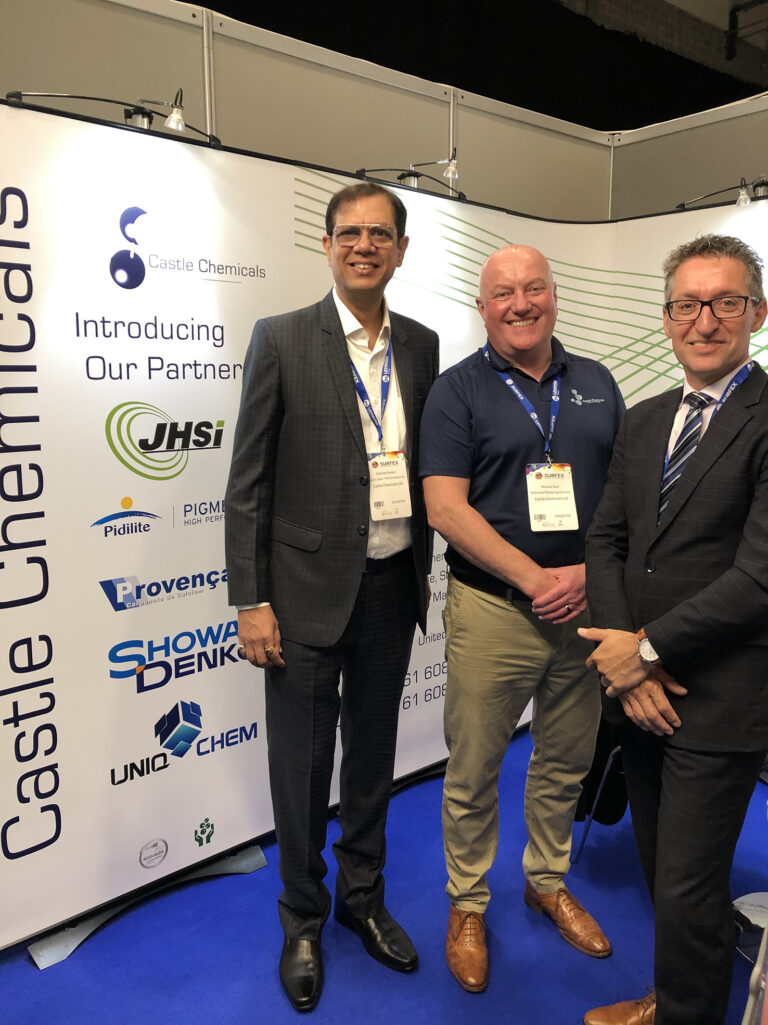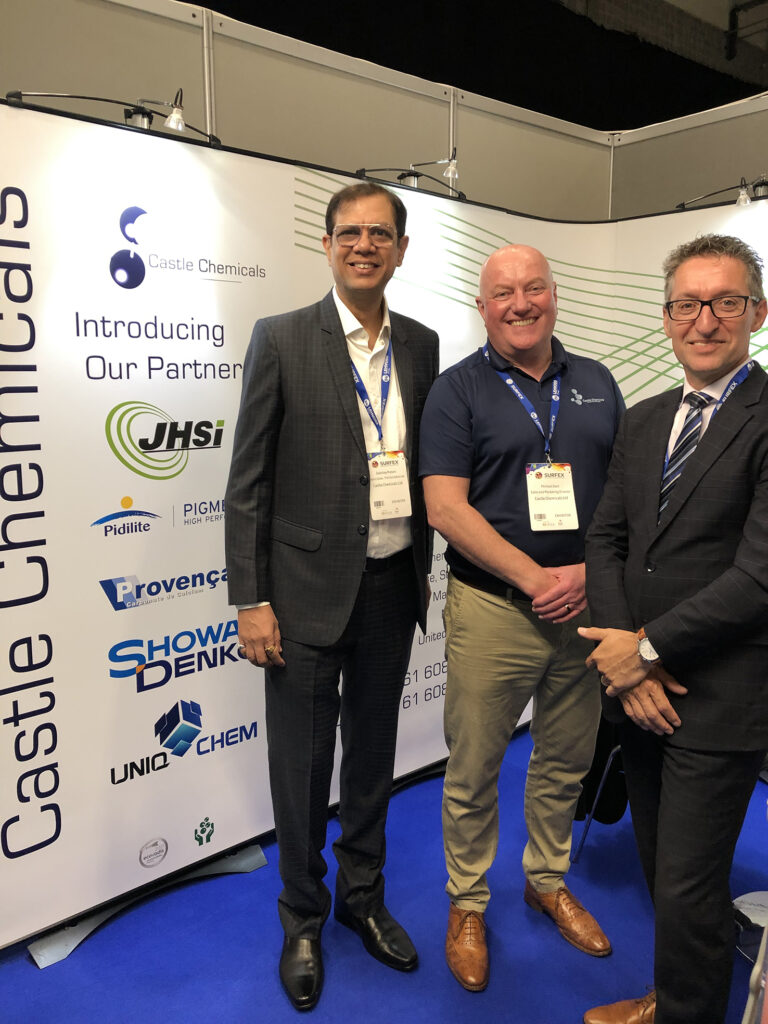 Our history –
Castle Chemicals Ltd started when Jeffrey Muff, Alan McCann and John Wood joined forces. Alan and John were partners in a long established logistics company.
It just made sound, good sense with the logistical international set-up and skill sets and Jeff's experience and background in the chemical industry to launch the now, 25 years in, successful global company as it is today.
We work with suppliers to distribute their products.
Customers are confident that they have the security of 'no hassle', with annual contracts agreed and we trade in the same currencies and deal with import taxes etc. which makes business run smoothly.
We are accredited with Ecovadis CSR, ISO 9001:2015 and are REACH compliant, where we have been recognised and provided evidence to clarify our level of professionalism, ethics and business standards.
We work with suppliers to distribute their products.
Customers to distribute into Europe.
Customers/agents/distributors of our Branded products.
Overall, in the past 24 years, chemicals have developed, businesses have evolved and countries have changed with politics, technology, people and world economics.
More to read here – https://castlechemicals.com/history/