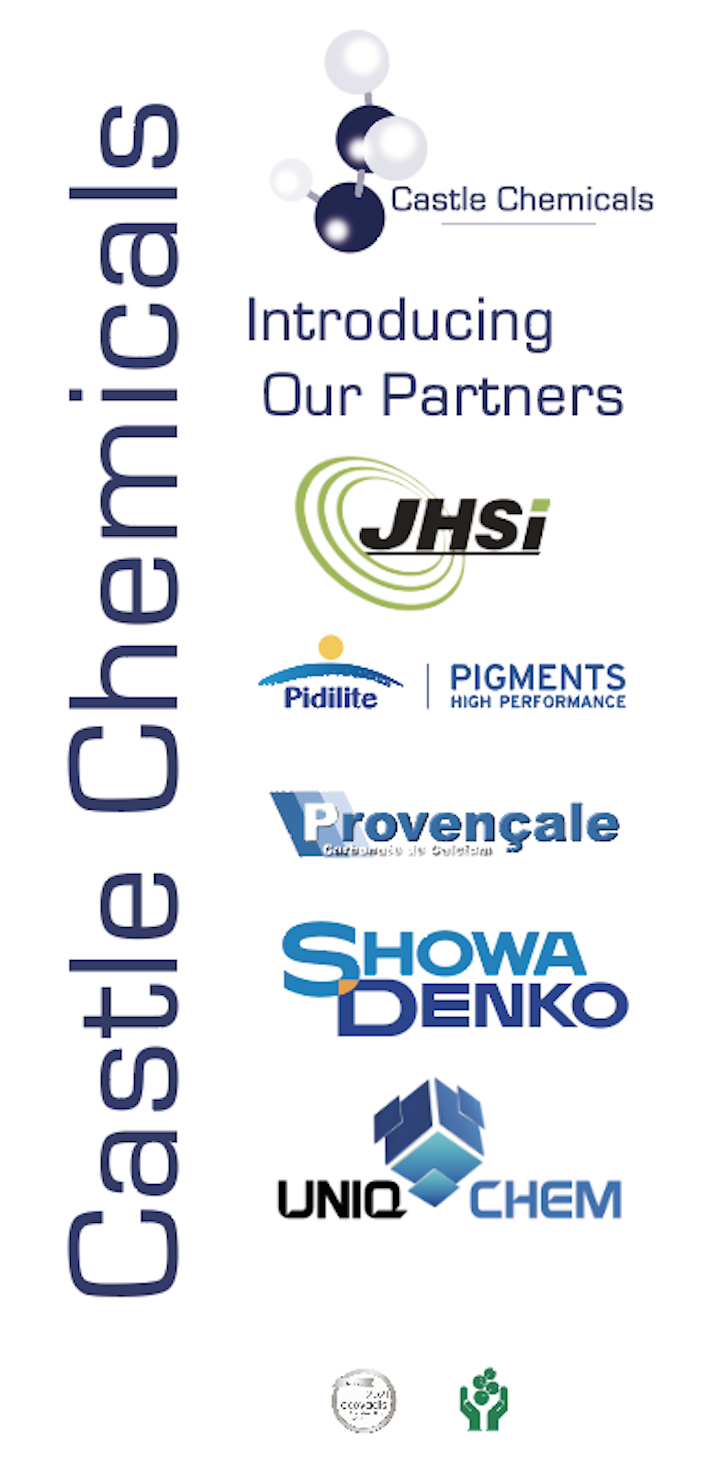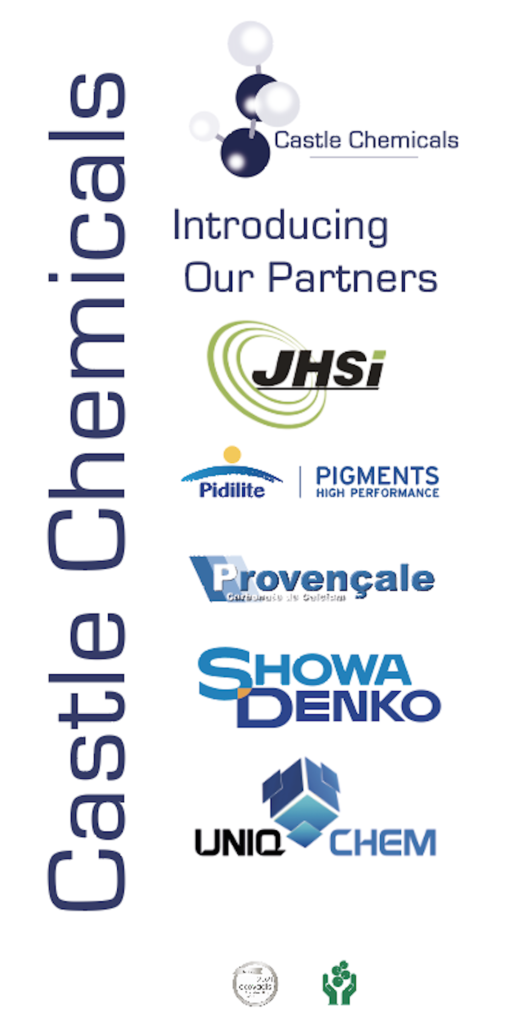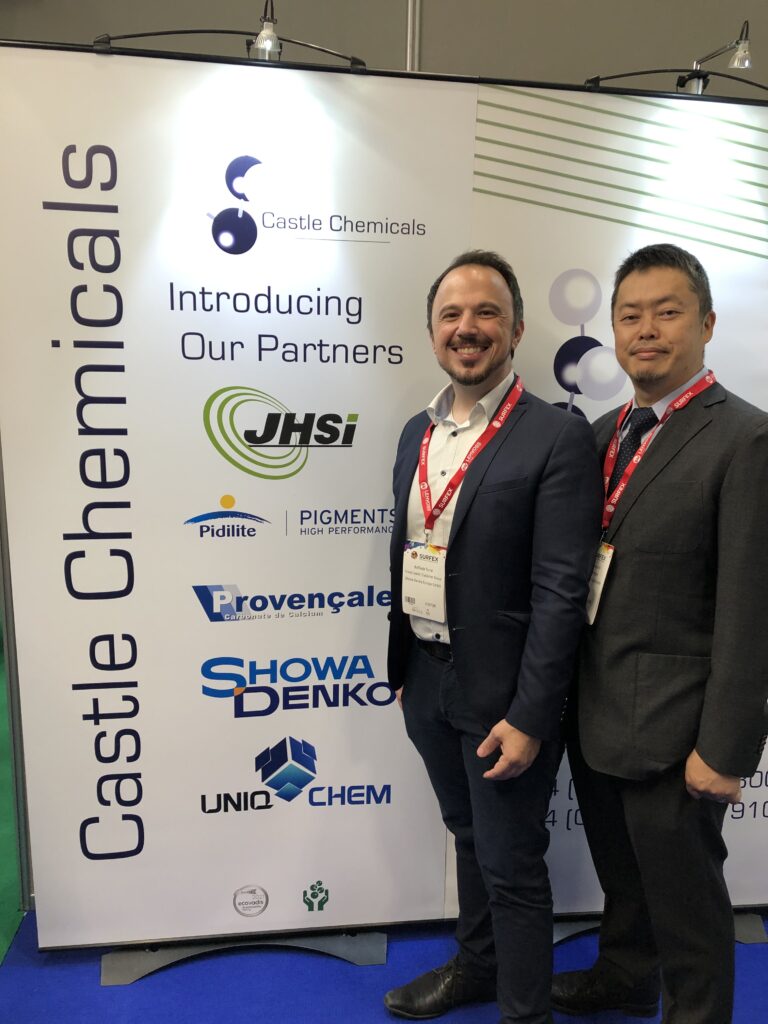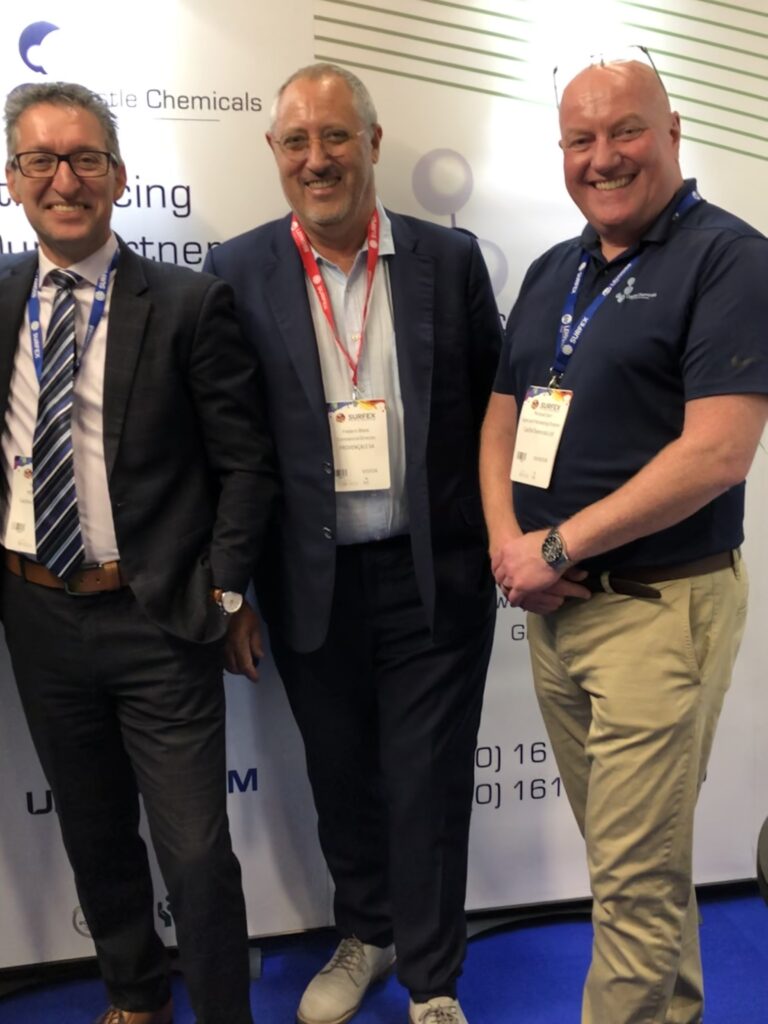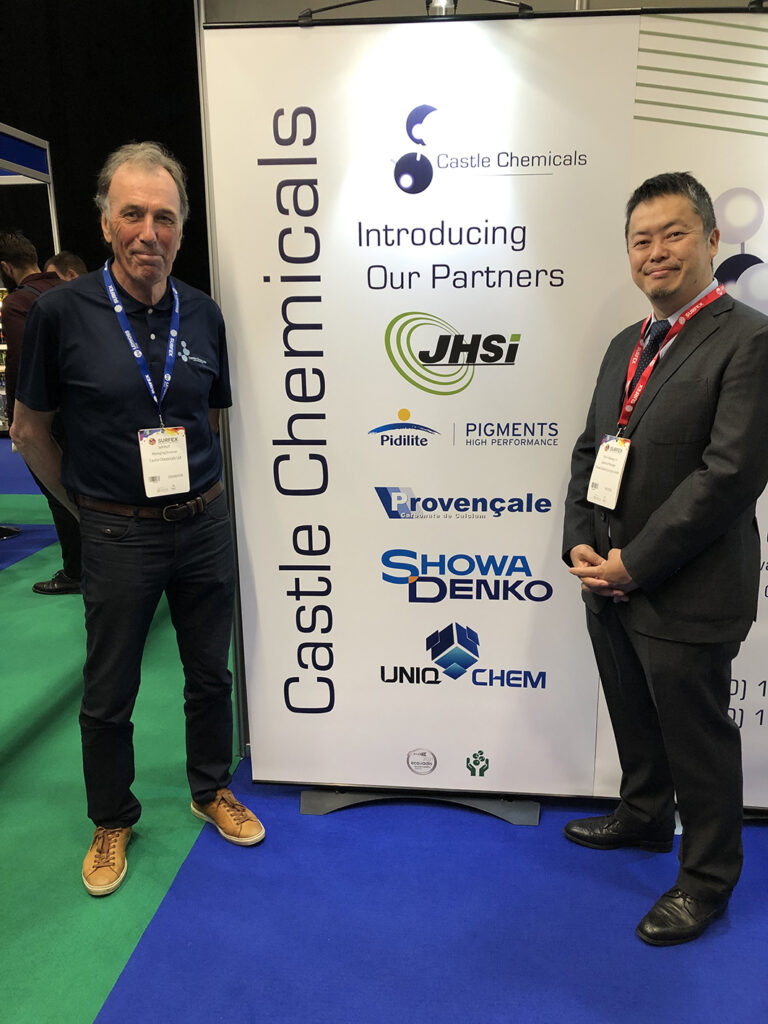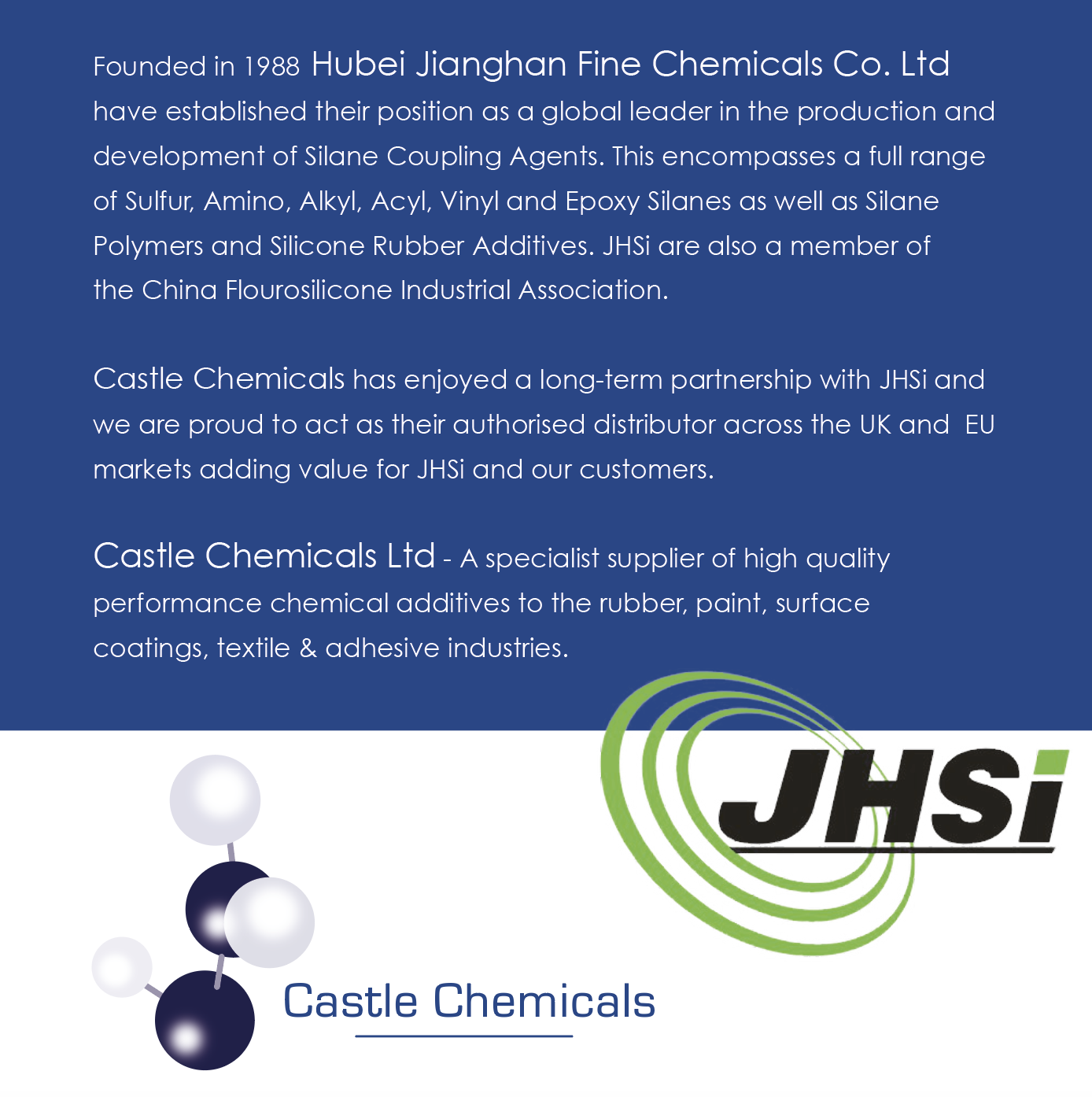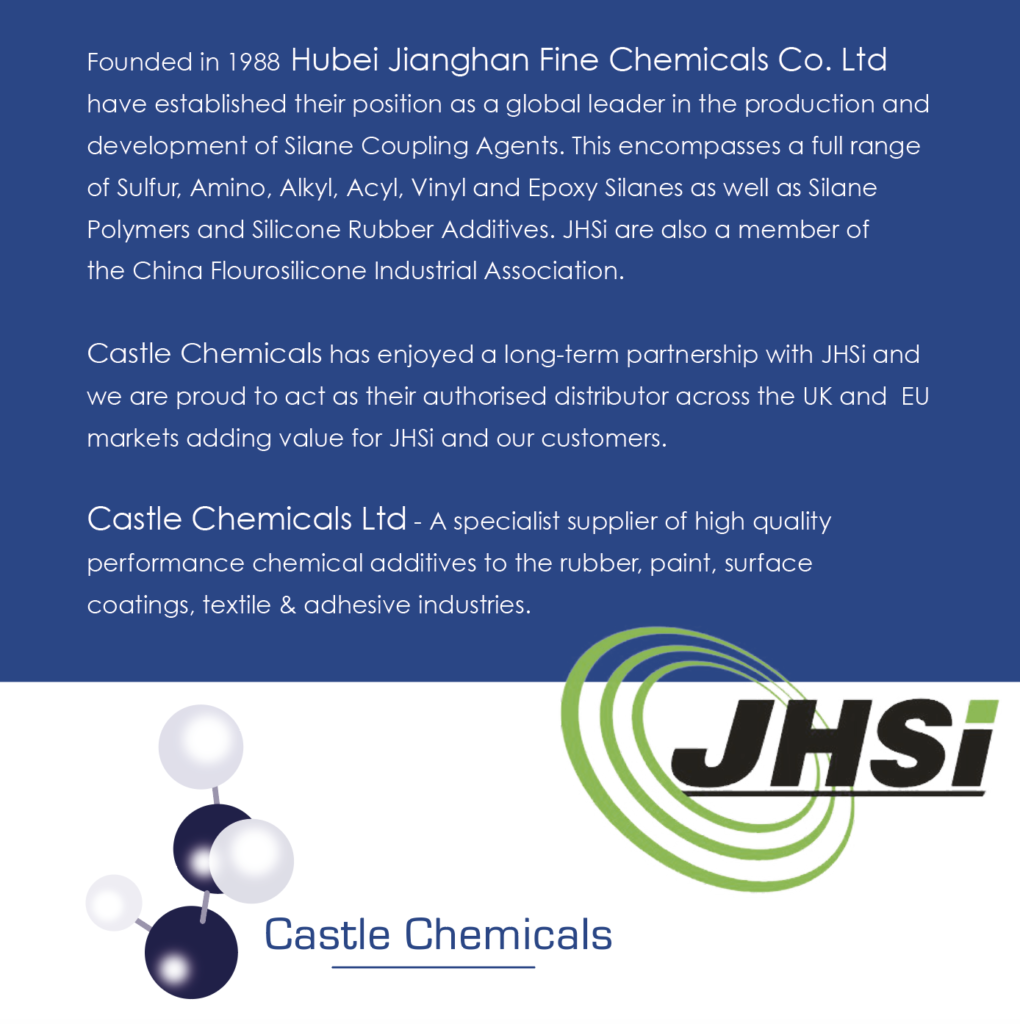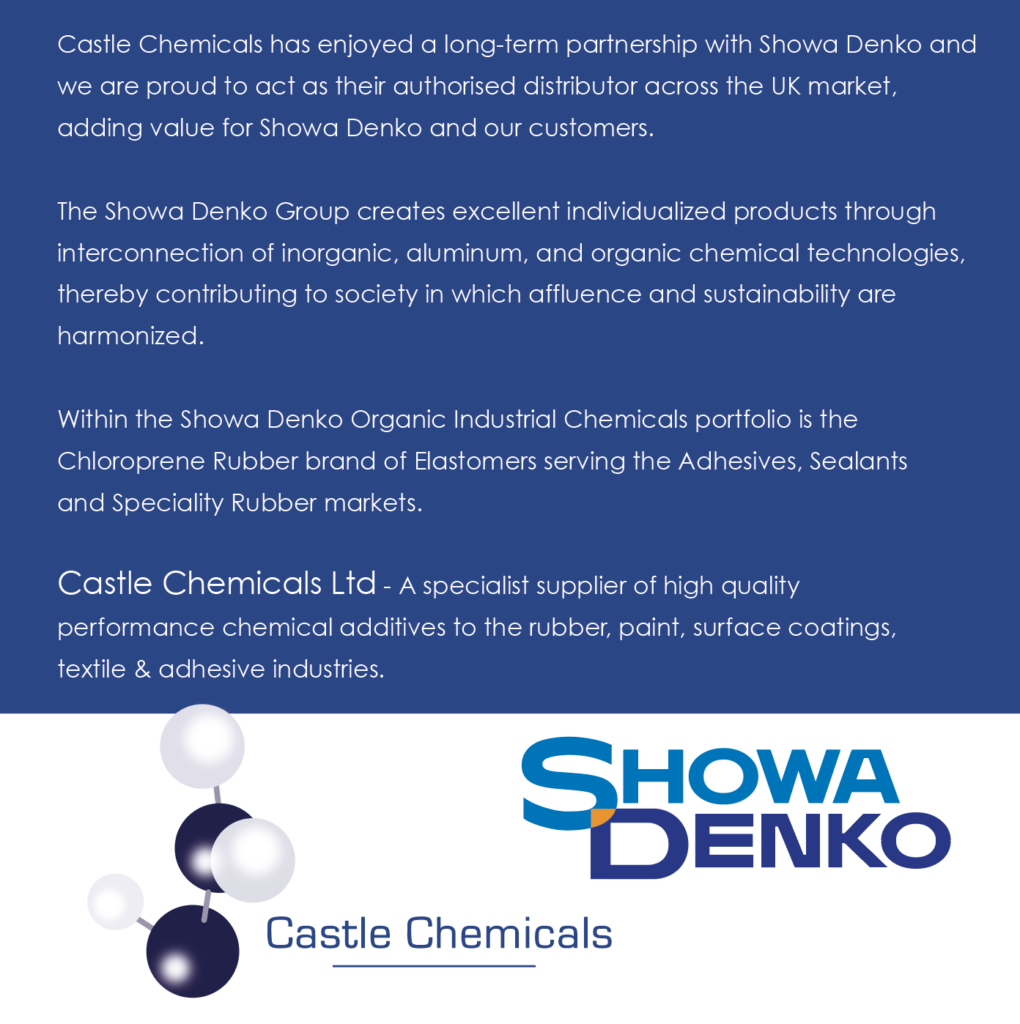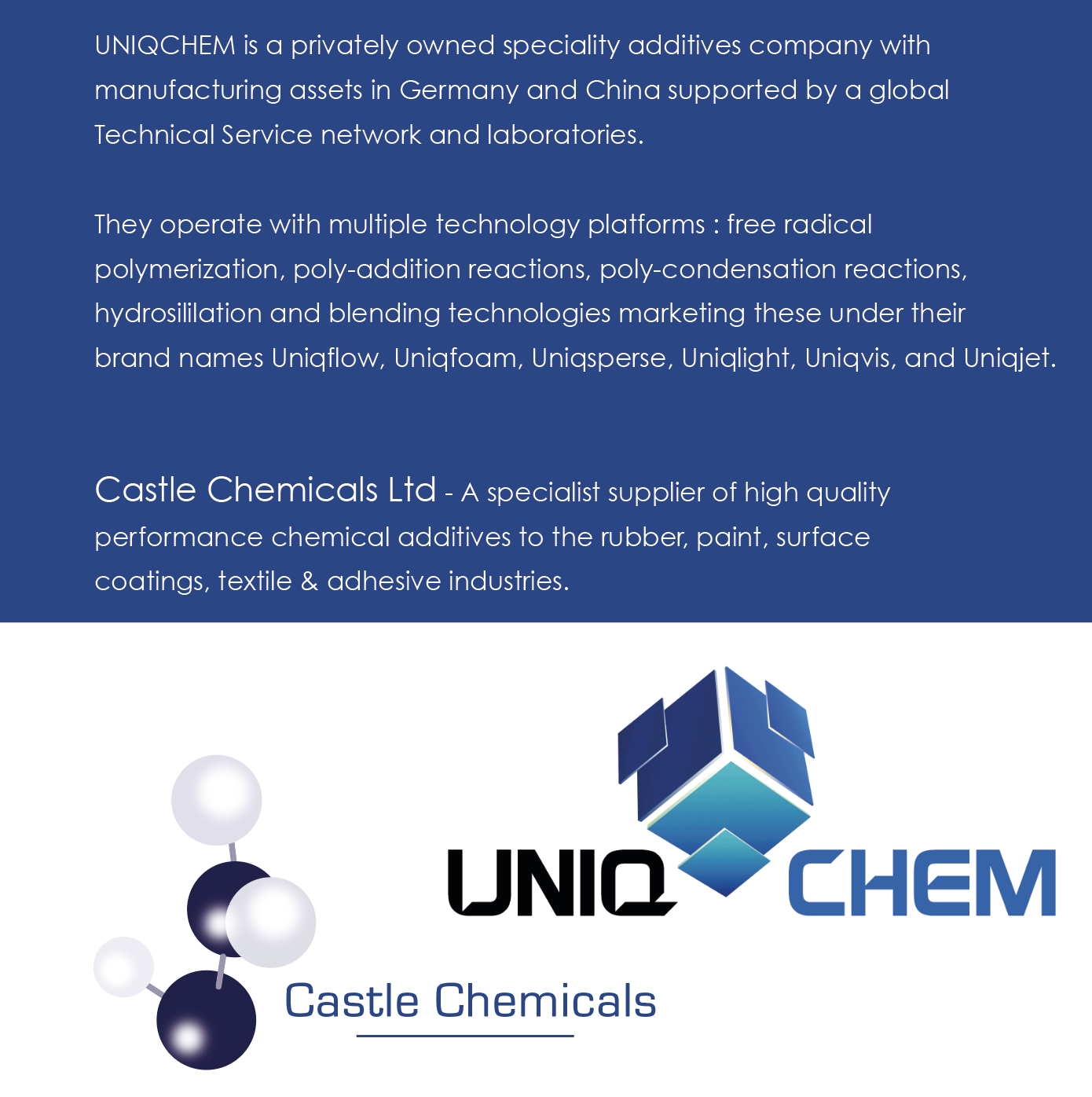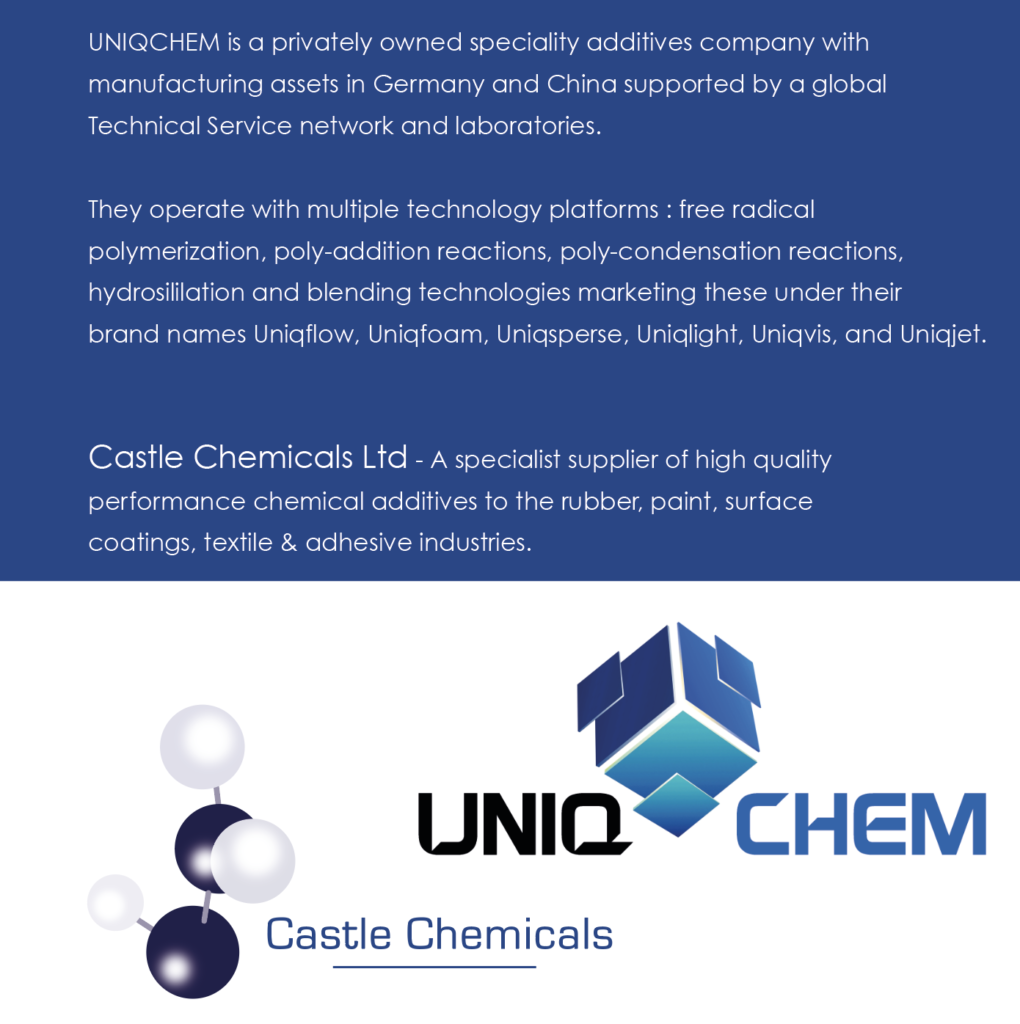 Our first time at Surfex in June 2022.
Yes, we were there in June, meeting new and existing contacts, it was not only our first time at Surfex exhibiting, but in the UK.
We invited 5 of our principal partners to join us and be available to answer any of your questions from Pidilite, Uniqchem, Provençale, Showadenko and JHSi.
Coatings & Adhesives
Un large portefeuille de pigments et d'additifs pour le marché des revêtements et des adhésifs, y compris des pigments de couleur, des dispersants de sulfonate, du latex de chloroprène, des noirs de carbone de couleur moyenne/élevée et des agents de couplage au silane.
Link to our product range here – https://castlechemicals.com/coatings-and-adhesives/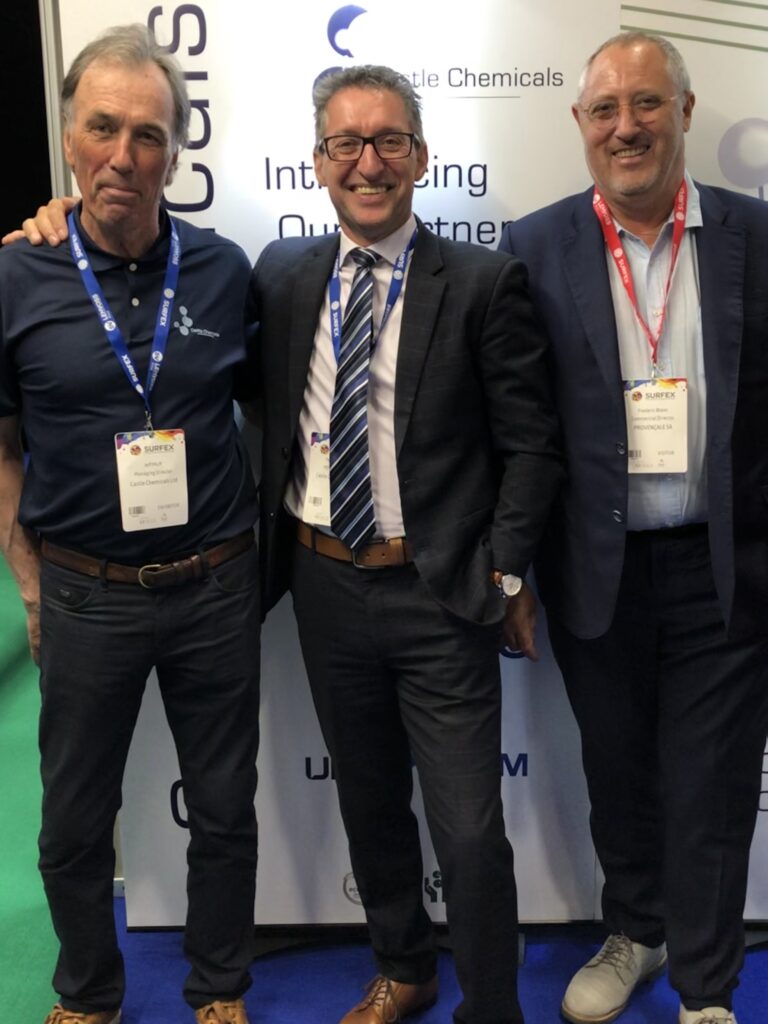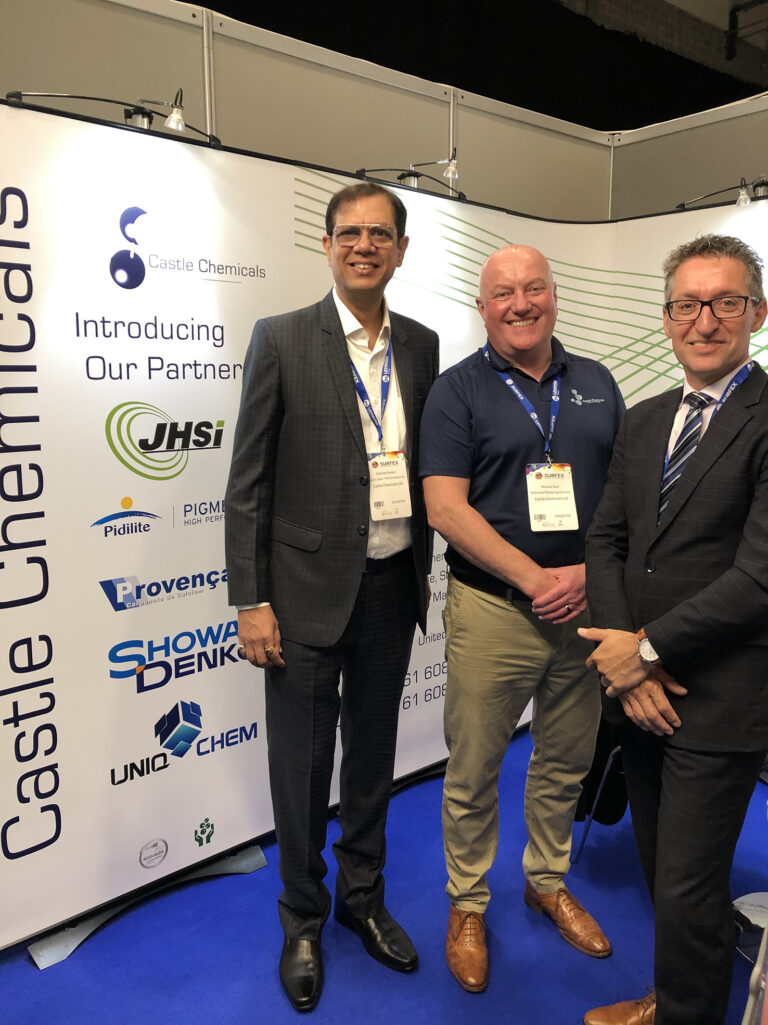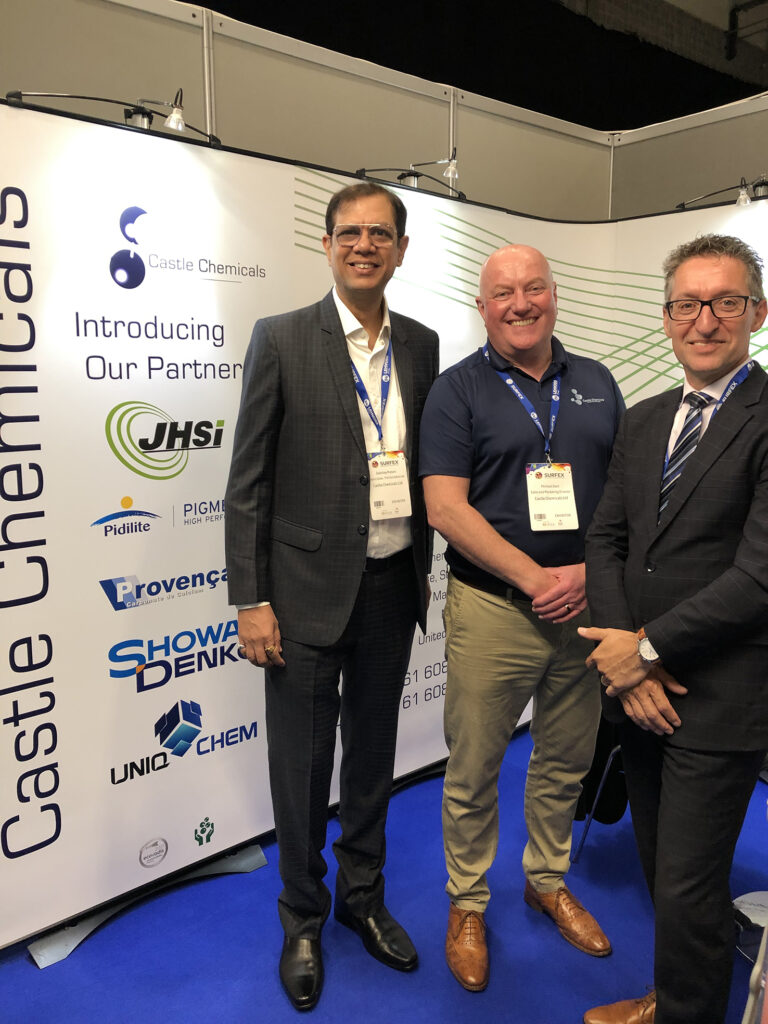 Our history –
Castle Chemicals Ltd started when Jeffrey Muff, Alan McCann and John Wood joined forces. Alan and John were partners in a long established logistics company.
It just made sound, good sense with the logistical international set-up and skill sets and Jeff's experience and background in the chemical industry to launch the now, 25 years in, successful global company as it is today.
Nous travaillons avec des fournisseurs pour distribuer leurs produits.
Les clients sont convaincus qu'ils ont la sécurité de "sans tracas", avec des contrats annuels convenus et nous négocions dans les mêmes devises et gérons les taxes à l'importation, etc., ce qui facilite le bon déroulement des affaires.
Nous sommes accrédités auprès d'Ecovadis CSR, ISO 9001:2015 et conformes à REACH, où nous avons été reconnus et avons fourni des preuves pour clarifier notre niveau de professionnalisme, d'éthique et de normes commerciales.
Nous travaillons avec des fournisseurs pour distribuer leurs produits.
Clients à distribuer en Europe.
Clients/agents/distributeurs de nos produits de marque.
Overall, in the past 24 years, chemicals have developed, businesses have evolved and countries have changed with politics, technology, people and world economics.
More to read here – https://castlechemicals.com/history/